Submitted by

rgordon

on Wed, 09/01/2021 - 13:36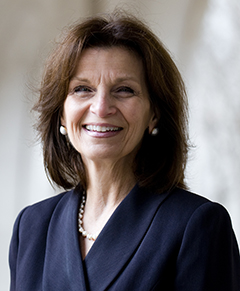 Wednesday, September 1, 2021
Currently the targets for admissions to public affairs schools are those seeking a terminal master's degree (professional degree) that they complete in 2-3 years.
(Note:  this post builds on a blog series about developing an agenda for agile government in schools of public affairs.1)
Some enter programs with a clear direction of what they want to study and for what purposes; while others enter programs to develop general skill sets that can be applied across professional positions.  Most students accept the required construct of programs that include:  core courses (such as public finance, policy development/analysis, quantitative/computational learning, research design, and a capstone experience), an internship, and exposure and involvement with faculty undertaking research that will impact policy at some level.
Some programs recruit those in mid- to-mid-high levels of responsibility within an organization who want to perfect skills or learn new ones.  For example, they would like to enhance leadership and systems thinking skills, budget formulation and executions skills, communication skills, human resource development skills, procurement skills, and data skills. The learning and training associated with these individuals is usually provided in separate executive master's programs.
Other programs offer certificate, portfolio, or pop-up courses \in some sort of cluster (2-4 courses) around a narrower and focused theme and often require limited time investment on the part of the student participant (1/2 day-several weeks).
And, of course there are other variations on these themes throughout the public affairs school community. No matter the reason for learning, the importance of instilling appropriate competencies is critical to the success of the students and the long-term health of the program.
Next Steps: We hope to begin the dialog with general thoughts on how we teach the competencies we have identified, where we teach them and who teaches them.  We expect that these initial thoughts and suggestions will lead to rich exchanges among faculty and practitioners that renew interest in and enhancements of academia's contributions to public affairs. The content is offered to be illustrative and promote discussion or consideration. Future posts will delve more deeply into these areas.
How We Teach
Schools could consider various course formats that showcase agile principles and how they can be applied. The examples below would move away from typical course contact methodology designed for and restricted by the number of hours a week and number of weeks each semester students spend in class (normally a classroom).
Design Thinking Lab   

Using the design thinking framework of ideation, a feasibility and implementation matrix, prototyping, scaling, etc. to solve a social issue.

Hybrid Service Learning / Project Based Learning Model

Merging elements of a service-learning course (exposure to actual experiences in society, organizations etc.) with the components of project-based learning, solving a real-world issue or challenge.
Students begin their graduate school experience working alongside professionals in the field solving business issues via short term projects that are selected to align to individual portfolios.

Types of Learning

Webinars, in-person workshops and sessions.
Online learning spaces to create opportunities for learning by students and the larger community of leaders in the public affairs/administration field.
Teach Backs - dedicated Alumni teach topics and mini courses by semester.
Where We Teach
Learning should not be bound by place. An important feature of seeking skill outcomes that demonstrate agility is that significant learning experiences should take place outside of the classroom, in places, organizations, and governments in which the subject matter is focused on practical policy and administrative operations.  For example, classes on public financial management can take place in city, county, or state offices.
While each public affairs program differs in approach, scope and capacity, general explorations of new ways of teaching and new venues for learning are warranted.  Sharing experiences (failures and successes) among public affairs programs will be critical to their future relevance and success.
Who Teaches?
Essential to the successful development of students understanding the practice of agile government is the direct and consistent participation of those who have or are serving in the public sector.  Practitioners have been involved in public affairs programs since the creation of these schools in the late 1960s.  At that time, Ford Foundation funding supported the establishment of a new discipline of 'public policy analysis' designed to bring together three disparate disciplines: political science, policy sciences, and public administration.  Between 1967 and 1971, nine programs emerged across the United States as the first schools of public policy.
The advent of public policy as a discipline was not merely an academic innovation but rather the outgrowth of a changing political environment.  The academic and practitioner communities were initially seated together at the policy table to share expertise and inform deliberations.  Scholars had an appreciation for the political environment in which they worked, and policymakers and administrators welcomed the infusion of knowledge, research, and data into their work.
As new public policies appeared in the 1960s and 1970s, this active community of scholars, policymakers, and public administrators worked together to identify specific skills needed to support professional policy analysis.  This union resulted in some noteworthy influences on the formulation of public administration as a discipline.  For instance, the development of POSDCORB (Planning, Organizing, Staffing, Directing, Coordinating, Reporting, and Budgeting) became a guiding framework for shaping the practice of professional administration, as did the Department of Defense's (DoD) Policy Planning Budgeting System (PPBS).  Most importantly, policy analysis and public administration emerged as formal disciplines and a professional pathway for newly minted policy analysts emerged.
Practitioners served as faculty members in several of the newly formed policy schools.  Their "real world experiences," tacit understandings of how organizations and policymaking actually worked, were instrumental not only in sustaining the relevance of the alignment between the curriculum and the knowledge and skills needed in the policymaking settings, but also in complementing the research agendas of tenured-tenured track faculty.  This collaboration has proved critical to the success of the public affairs programs.
Now more than ever, the involvement of practitioners in the development and adoption of agile governance competencies, and in the creation of appropriate curriculum and the pedagogy used to instill these competencies, is critical.  This brings professional life experiences to the classroom, exposing students to challenges now facing public policy —making their knowledge of policy fresh and relevant.  Practitioners also share the many networks outside of academia that can enrich students' academic experience by exposing students to players in policy in real time.  Integrating practitioners into the life of the program also increases the programs capacity to offer accomplished mentors for students, enhance job counseling, and give professional career advice—and, perhaps most importantly, provides ready-made connections to a wide variety of policy communities.
Research
Academia also plays a critical role in developing research that can offer new insight into public management challenges, evaluate existing policies and programs, and explore emerging policy and management practices.  While research conducted in most disciplines has relevance in the development and implementation of policy, schools of public affairs bridge research to practice.
The IBM Center is committed to bridging the gap between academia and the practice of public management with the intention of moving discovery and knowledge into actionable approaches to public management.  One of the eight research areas for which the IBM Center is soliciting research in 2021 is agile government: "Driving Agility: Enhancing Mission Support and Delivery."  This research area focuses upon challenges to implementing agile strategies in government.  These include: how agile practices align with traditional bureaucracy; how agile government requires new approaches to leadership; how new structures and approaches to work focus upon outcomes; how the presence and adoption of complex cultural and regulatory frameworks better ensure agile government successes; how agile principles can be used to improve policy development, regulation, and management by encouraging broader consultation, diversity of opinion, and responding to ideas from stakeholders; and how can the application of agile techniques improve trust in government by demonstrating increased effectiveness and responsiveness. The research solicitation also seeks the identification and development of examples and case studies of agile in action in the U.S. and around the world.
Public administration researchers have begun to engage with emerging agile practices in various ways, including through the development of theory on why agility increases the potential for effective results, the study of how incrementalism works in achieving results, and how agile links with top-down-driven strategic change. Agile offers new pathways for research, including hypothesis-driven modeling, agile policy implementation, collaborative regulatory development, and new management modes.
Academia, particularly schools of public affairs, administration and policy, plays a critical role in advancing research focused on agile government. Not only do schools conduct research that is relevant to public policy and management, they also serve as the hub for interdisciplinary research where contributions of other disciplines help inform policy and its practice.
Our next post will highlight the power and reach of The National Academy of Public Administration in regards to agile.   Look for this blog in two weeks as we best highlight how the Academy can use its significant expertise and networks to advance the adoption and implementation of agile government principles.
Footnote
1. For purposes of this series the term "schools of public affairs" refers generally to schools of public administration, public management, public policy, and public service.
Links to all posts in this series: