Submitted by

sfreidus

on Thu, 01/04/2018 - 16:10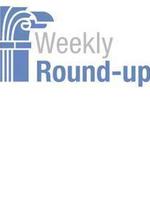 Friday, September 28, 2012
Articles from across the Web that we found interesting, the week of September 24, 2012.
Dan Chenok
John Kamensky
New GAO Report on Interagency Collaborative Mechanisms.  GAO released a new report, noting: "in this report we are identifying the range of mechanisms that the federal government uses to lead and implement interagency collaboration, as well as issues to consider when implementing these mechanisms."
"Memos to Leaders" on Workforce Issues.  The "Memos to Leaders" project sponsored by the National Academy of Public Administration and the American Society for Public Administration released another series of memos, this time focused on ways to strengthen the federal workforce.  Of the five memos, the one that received the most attention dealt with pay (of course!).
One recommendation in that memo recommended ending the tradition of governmentwide pay adjustments being applied equally to each GS pay grade.  Another recommended broadening the pay ranges within each GS pay grade.
GSA Pilots Energy-Saving Technologies.   Jack Moore, Federal News Radio, writes: "The General Services Administration plans to roll out a dozen new technologies designed to better measure and manage energy use in federal facilities, the agency announcedWednesday."  He said, "GSA will install the new technologies in federal buildings across the country as part of the agency's Green Proving Ground program."
Michael Keegan
The long-awaited 'retirement tsunami' has arrived Remember the expected mass exodus of retiring government employees that was going to leave the government without its most knowledgeable, experienced hands? It's here.
Pentagon struggles to secure a supply chain it no longer dominates When it comes to securing the technology supply chain, the Defense Department needs to accept the fact that it no longer dominates the market for most of the products it buys, the department's top industrial policy official said Wednesday. 
DOE Idaho Lab moves to Google Apps for Gov The Energy Department's Idaho National Laboratory has moved 5,000 users to the Google Apps for Government e-mail and collaboration platform, according to INL officials. 
The mobile revolution could transform the next-generation federal workforce  It was one of the most popular -- and endearing -- YouTube videos of 2011: a baby trying to use a magazine the same way as an iPad. But to Jeri Buchholz, assistant administrator for human capital management at NASA, the video captured a glimpse of the future workforce, a tech-savvy generation never bound by office space or rigid work schedules. 
Agencies face clunky switch to agile IT development Agencies continue to struggle with agile IT development, two years after former federal chief information officer Vivek Kundra made it a central piece of the administration's 25-point IT reform plan. The agile approach, which is relatively new to the federal government, aims to make IT development more efficient and cost-effective. It focuses on more frequent incremental progress, letting agencies refine requirements as they go along and as technology changes. But the concept presents many challenges. 
Presidential appointees face long, winding road to confirmation More than a month out from the Presidential election and the outcome of the race is still far from certain. But at least one thing is sure: Non-career officials who might one day serve in either an Obama or Romney administration will face a cumbersome appointment process that is just starting to be reformed. 
The Business of Government Radio Show: Danny Werfel
 Federal News Radio 1500-AM 
Mondays at 11 a.m., Wednesdays at 12 p.m.
The Business of Government Hour features a conversation about management with a government executive who is changing the way government does business. The executives discuss their careers and the management challenges facing their organizations.
Danny Werfel is the Controller, Office of Federal Financial Management (OFFM) within the Office of Management and Budget (OMB). He is responsible for coordinating OMB's efforts to initiate government-wide improvements in all areas of financial management.
Broadcast Schedule: The show airs Monday, October 01, at 11 a.m., and Wednesday, October 03, at noon, on Federal News Radio 1500AM WFED
If you can't wait, though, you can listen to (or download) this week's program and all our previous interviews at businessofgovernment.org and by searching our audio archives.