Submitted by

sfreidus

on Fri, 01/05/2018 - 15:02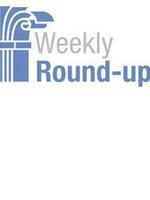 Friday, November 30, 2012
Articles from across the Web that we found interesting, the week of November 26, 2012.
I've been out with Strep this week (did you know that they treat Strep with straight-up penicillin? That 84-year old mold is still rocking and rolling against bacilli of all stripes!  If you want to know what I've been up to (aside from ingesting fungus to fight a bacteria, turning my body into a Godzilla vs. Mothra movie), take a look at this series on emerging trends on Gov Exec and GOV.Aol.  Also: I'll be speaking about Advanced Sharing and Identity Management at What's Next DC, and moderating a panel with some very distinguished civil servants at SxSW: "Engaging Government for Fun, Profit, and Meaning."
Dan Chenok
John Kamensky
Michael Keegan
Bueniess of Government
The Business of Government Radio Show: Kevin K. McAleenan
 Federal News Radio 1500-AM 
Mondays at 11 a.m., Wednesdays at 12 p.m.
The Business of Government Hour features a conversation about management with a government executive who is changing the way government does business. The executives discuss their careers and the management challenges facing their organizations.
Kevin K. McAleenan assumed the position of Acting Assistant Commissioner, U.S. Customs and Border Protection, Office of Field Operations (OFO) on December 31, 2011. Mr. McAleenan previously served as Deputy Assistant Commissioner, U.S. Customs and Border Protection's Office of Field Operations (OFO) since July 2010. OFO is the largest component in CBP and is responsible for securing the U.S. border at ports of entry while expediting lawful trade and travel. In this capacity, Mr. McAleenan is responsible for overseeing CBP's antiterrorism, immigration, anti-smuggling, trade compliance, and agriculture protection operations at 20 major field offices, 331 ports of entry, and 70 locations in over 40 countries internationally, with a staff of more than 28,000 employees, and an operating budget of over $3.5 billion.
Broadcast Schedule: The show airs Monday, Dacember 03, at 11 a.m., and Wednesday, December 05, at noon, on Federal News Radio 1500AM WFED
If you can't wait, though, you can listen to (or download) this week's program and all our previous interviews at businessofgovernment.org and by searching our audio archives.