Submitted by

sfreidus

on Wed, 01/03/2018 - 13:51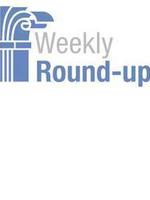 Articles from across the Web that we found interesting, the week of May 21, 2012.
Where we're going and how we'll get there. Two big events this week dominated my twitter feed and imagination: the release of the administration's memorandum "Digital Government: Building a 21st Century Platform to Better Ser ve The American People" and the announcement by Todd Park and Steven VanRoekel of a new "Presidential Innovation Fellows" program.
Dr. John Bordeaux
Rosie the Riveter meets the 21st Century!  "Each TechShop operates much like a golf course or gym. You pay a membership fee, which buys you access to industrial-grade equipment to produce anything from chairs to engines."  Imagine the revolution in the DoD supply chain as DARPA begins to work with do-it-yourself entrepreneurs using shared manufacturing infrastructure.
Continuing the theme, here is one reason re-thinking the DoD supply network is so vital.  I remember when the auto industry was teetering, the question was posed to DoD:  "Can you identify the effect on the Pentagon supply network if the manufacturing base associated with the auto industry were to disappear?"  You can guess the answer.  Here is another item that makes one sit up and take notice. 
Social Business' biggest hurdle?  It requires a management style that embraces a sharing or lessening of classic control mechanisms.  This will be tougher for some than for others.  And public sector managers have vast minefields to clear, beyond individual management styles.  "The future is here, it is just unevenly distributed." (Gibson)  This article touches on just one reason why that's so.
Dan Chenok
John Kamensky
Handy List of Obama's Management Priorities.  When OMB released its budget guidance last week, it included a helpful link to the Administration's memorandum, guidance, and executive orders around its management initiatives, which are in two groups:  "Cutting Waste," and "Delivering a 21st Century Government."  It's a handy checklist of what's expected! 
Some Questions to Ask.  GAO has been reporting on fragmented and overlapping programs, but the solution isn't always to consolidate.  But GAO says "it is imperative that Congress and the executive branch have the information needed to help effectively evaluate consolidation proposals."  Here's a new GAO report that "identified key questions that agencies should consider when evaluating whether to consolidate physical infrastructure and management functions. . . '
Conflicting Assessments of Progress.  A GAO report with a classic title ("Progress Made; More Needs to Be Done") assesses the Administration's progress against its 25-point plan, which conflicts with OMB's assessment of progress, reports Matthew Weigelt ofFederal Computer Week.  "GAO reviewed 10 key items in the plan and found three were completed and seven partially completed by December 2011. However, OMB reported greater progress than GAO, saying that seven of those 10 items were completed and that 3 were partially completed,"
The Business of Government Radio Show: Memorial Day Edition
Federal News Radio 1500-AM 
Mondays at 11 a.m., Wednesdays at 12 p.m., Fridays at 2  p.m.
The Business of Government Hour features a conversation about management with a government executive who is changing the way government does business. The executives discuss their careers and the management challenges facing their organizations.
Leaders Speak on Leadership and Public Service
Broadcast Schedule: The show airs Monday, May 28, at 11 a.m., Wednesday, May 30, at noon, and Friday, June 01, at 2:00 PM on Federal News Radio 1500AM WFED
If you can't wait, though, you can listen to (or download) this week's program and all our previous interviews at businessofgovernment.org and by searching our audio archives.