Submitted by

sfreidus

on Tue, 01/02/2018 - 16:24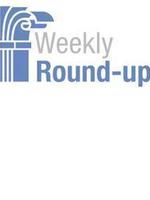 Articles from across the Web that we found interesting, the week of March 05, 2012.
Dan Chenok
John Kamensky
White House Releases Ethics Data.  A new government website provides downloadable federal data from different sources that will allow users to slice and dice it in different ways:  data from White House visitors' records, Federal Election Commission data on campaign contributions, congressional lobbyist disclosure forms, and Office of Government Ethics list of federal employees whose travel expenses were paid for by outside groups.  Some coding required, batteries not included.
Administrative Flexibility:  an OMB Status Report.  Last week, the Office of Management and Budget released a status report on how federal agencies are responding to President Obama's February 2011 memo (and OMB's subsequent guidance memo) directing agencies to eliminate and streamline administrative processes, especially as they relate to grants to states and localities.  The status report provides a useful list of examples of streamlining underway.
CommonGood Serializes "America the Fixable" articles.  The non-profit CommonGood has begun serializing articles in the Atlantic magazine, from a number of authors around the theme of streamlining government.  The series began with CommonGood's chair, Philip K. Howard, and continues with pieces by others along the ideological spectrum.  Here are the initial articles:

The U.S. Government is Too Big to Succeed

(by Philip K. Howard)
It's Time to Clean House (How Obsolete Laws Clog the System) (by Philip K. Howard)
Outdated Laws and Subsidies: How Did It Get So Bad? (by Cong. Jim Cooper)
Streamlining Defense Health Care.  The Defense Department has been criticized by GAO and others for allowing each military service to operate their own health care systems.  According to DOD, its health care costs have soared from $19 billion in 2001 to $53 billion today.  After six decades of study – and an impending budget crunch – DOD has released a proposal for unifying the various medical systems under a new approach that could save hundreds of millions of dollars.
New Explanatory Report on Government Performance Law.  The Congressional Research Service has published a new report, "Changes to the Government Performance and Results Act (GPRA): Overview of the New Framework of Products and Processes."  It also includes a number of oversight issues Congress should keep in mind as agencies implement the new law's requirements over the next couple of years.
The Business of Government Radio Show: Michael Astrue
Federal News Radio 1500-AM 
Mondays at 11 a.m., Wednesdays at 12 p.m., Fridays at 2  p.m. 
The Business of Government Hour features a conversation about management with a government executive who is changing the way government does business. The executives discuss their careers and the management challenges facing their organizations.
Michael Astrue is the Commissioner of Social Security, where he focuses his efforts on reducing the disability backlog and improving service to the public, particularly through electronic services.
Broadcast Schedule: The show airs Monday, March 12, at 11 a.m., Wednesday, March 14, at noon, and Friday, March 16, at 2:00 PM on Federal News Radio 1500AM WFED
If you can't wait, though, you can listen to (or download) this week's program and all our previous interviews at businessofgovernment.org and by searching our audio archives.
0 comments