Submitted by

sfreidus

on Wed, 01/03/2018 - 15:45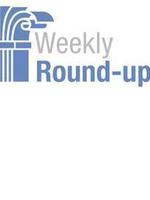 Articles from across the Web that we found interesting, the week of June 25.
Wil workplaces become more gray-friendly? Andrew Krzmarzick asks "What If the Workplace Had More 70-Somethings? Because It Will..." and goes on to list some of the important issues that the changing demographics of the workplace raise.  Quite a few people respond.
EPA's Got (new e-) Mail.  In the same week that Nora Ephron passed away, EPA CIO Malcom Jackson announced that his agency will be overhauling their entire email system within this calendar year.  The push is meant to incorporate mobile technologies and ease collaboration.
Working Together to Create Knowledge.  Alex Howard writes on GovFresh about a collaboration among New York City, Boston, Chicago and Philadelphia to improve their predictive data analytics capabilities.  Wyatt Kash writes on AOL about the new partnership between IBM and Lawrence Livermore National Lab (LLNL) to use supercomputers for (among other things) predictive data analytics in real time. Bonus: you get to read about Vulcans, Squioas, and petaflops.
Dr. John Bordeaux
Early indications of cost savings or "ROI" should be taken with a grain of salt.  These numbers are almost always revised down the road.  Still, the trend appears positive for the early adopters for Cloud.  Pay attention to GSA. 
This headline is misleading - it's hardly the genesis of the 'hive mind,' but wearable computing does bring some promise.  At some point, and that point is coming soon; we will have to adapt and thrive despite near-constant distraction.  Look for backlash, but progress towards a different way of thinking.
This profile of the late Second Lady provides an interesting window into a near-distant past. 
Dan Chenok
John Kamensky
Michael Keegan
The Business of Government Radio Show: Letitia A. Long
Federal News Radio 1500-AM 
Mondays at 11 a.m., Wednesdays at 12 p.m.
The Business of Government Hour features a conversation about management with a government executive who is changing the way government does business. The executives discuss their careers and the management challenges facing their organizations.
Ms. Letitia A. Long was appointed Director of the National Geospatial-Intelligence Agency on August 9, 2010  She was selected into the Senior Intelligence Executive Service in July 1994, dual-hatted as the Director, Requirements, Plans, Policy, and Programs Office for the Navy intelligence staff, as well as the Director of Resource Management for the Office of Naval Intelligence (ONI). From 1994 to 1996
Broadcast Schedule: The show airs Monday, July 02, at 11 a.m., and Wednesday,  July 04, at noon, on Federal News Radio 1500AM WFED
If you can't wait, though, you can listen to (or download) this week's program and all our previous interviews at businessofgovernment.org and by searching our audio archives.