Submitted by

sfreidus

on Wed, 01/03/2018 - 16:53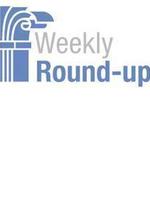 Articles from across the Web that we found interesting, the week of July 09, 2012.
Psst! NIST on PIV.  FedScoop reports that "The National Institute of Standards and Technology (NIST) released the second draft version of its updated security standard for identity credentials in personal identity verification cards, also known as PIV cards.  The document. . . is now open for public comment"
Kickstarter, for roads? Rob Goodspeed has written an intriguing blog post titled "Crowdfunding Urban Infrastructure: Can It Be Done?" He then details the ways some people are trying to make it happen.
Wiki City? Lauren Alexander writes about Fort Lauderdale, FL, which is asking its citizens to participate in its "Our City, Our Vision" project, which asks residents to "Post your big ideas, provide feedback, join discussions and support ideas you like by clicking the green 'vote' button.  Your participation is key to our success in creating a citywide vision. "
Dr. John Bordeaux
The Department of Homeland Security reports to (as of 2010) 108 Congressional committees and sub-committees (this is up from the 86 cited in the 911 Commission report - which called for streamlining Congressional oversight).  Congress sees this oversight as needing instead to increase - at what point does the primary job of DHS leadership amount to little more than reporting to the Legislative Branch? Previous articles regarding DHS employee morale may be relevant here.
Insert the obligatory nod to the ongoing death of privacy here.  DARPA sponsoring new Innovation House Study program to help 'explore the unknown in visual and geospatial data analysis.'
As technology and broadband access proliferate, and workplace disruptions occur with increased frequency, the barrier to federal telecommuting?  Managers are not "comfortable" with it.  When do we change the profession of management to align it more with this century, rather than the 19th?
Dan Chenok
John Kamensky
Michael Keegan
The Business of Government Radio Show: Danny Werfel
Federal News Radio 1500-AM 
Mondays at 11 a.m., Wednesdays at 12 p.m.
The Business of Government Hour features a conversation about management with a government executive who is changing the way government does business. The executives discuss their careers and the management challenges facing their organizations.
Danny Werfel is the Controller, Office of Federal Financial Management (OFFM) within the Office of Management and Budget (OMB). He is responsible for coordinating OMB's efforts to initiate government-wide improvements in all areas of financial management, and plays a leadership role in coordinating OMB review of agency efforts under the Financial Performance, Real Property, and Improper Payments initiatives of the President's Management Agenda.
Broadcast Schedule: The show airs Monday, July 16, at 11 a.m., and Wednesday,  July 18, at noon, on Federal News Radio 1500AM WFED
If you can't wait, though, you can listen to (or download) this week's program and all our previous interviews at businessofgovernment.org and by searching our audio archives.