Submitted by

sfreidus

on Wed, 01/03/2018 - 16:18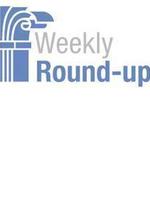 Articles from across the Web that we found interesting, the week of July 02, 2012.
Dan Chenok
John Kamensky
Assessing the Obama Management Approach.  Government Executive's Charles Clark writes "Learning to Lead," an in-depth assessment of President Obama's management approach, to date. He cites Gary Bass, of OMB Watch, who offers that" the private sector-type management improvements that Zients pursued have been a "breath of fresh air." From streamlining the hiring process to better use of IT to launching the SAVE award to get employees to submit cost-savings proposals, Bass says, "[OMB acting director] Zients is very skilled at what he's doing."
Congressional Assessment of Obama's Campaign to Cut Government Waste.  Senator Tom Coburn releases a Congressional Research Service study examining section-by-section the implementation status of President Obama's June 2011 directive launching a campaign to cut government waste.  Based solely on publicly-available resources, the study found uneven levels of action.  The CRS study noted one initiative, where the Administration committed to reducing the number of federal websites in half.  Government Executive reports: "CRS said the administration's Data.gov website showed that 300 obsolete federal Internet domains had been taken down, from a baseline of 1,759 federal websites. Coburn noted in a June 13 posting on his own website, that was "at least 579 short of reaching their goal of cutting the number of websites in half."  OMB in response said that about 600 websites had been identified for elimination or consolidation.

DOD-Veteran Affairs e-Health Records Ahead of Schedule.  More positive news in a key area of cross-agency collaboration –  In an interview on Federal News Radio, Barclay Butler, director of the Defense-VA interagency office, "said part of the reason for their early success is the lessons the two agencies have learned from pilot programs under the initiative, specifically the current test case in Chicago."

GAO Finds Duplication, Overlap in Programs for People With Disabilities.  The Washington Post reports. "Dozens of federal programs to help Americans with disabilities find jobs are fragmented and overlapping, potentially making services for this vulnerable population inefficient and wasteful." The GAO report tallies 45 programs spending $4 billion a year in its continuing series on duplicative and overlapping government programs.
The Business of Government Radio Show: The Business of Government Magazine Spring/Summer 2012 - A Special Edition of The Business of Government Hour
Federal News Radio 1500-AM 
Mondays at 11 a.m., Wednesdays at 12 p.m.
The Business of Government Hour features a conversation about management with a government executive who is changing the way government does business. The executives discuss their careers and the management challenges facing their organizations.
On this program, we introduce a select group of government leaders who offer their insights, outline successes, and tell us how they, in their own unique way, are making a difference in an era of fiscal austerity.
Broadcast Schedule: The show airs Monday, July 09, at 11 a.m., and Wednesday,  July 11, at noon, on Federal News Radio 1500AM WFED
If you can't wait, though, you can listen to (or download) this week's program and all our previous interviews at businessofgovernment.org and by searching our audio archives.