Submitted by

sfreidus

on Thu, 01/04/2018 - 09:31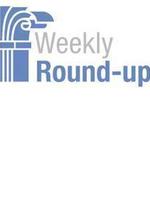 Articles from across the Web that we found interesting, the week of July 30, 2012.
Dr. John Bordeaux
On-scene communications fail during POTUS visit.  Frequency management remains elusive - 11 years after 9/11 and 7 years following Hurricane Katrina.
Put aside the politics of this one - a strong conversation about government's role in securing infrastructure from cyber attack is underway.  Voluntary reporting of fragility runs into threats to competitive edge; but overall system frailty remains unknown.  This conversation may be over until the next headline. See also: this.
How to effectively deploy all those out of town utility workers following the next major storm?  Give them iPads and clear the airspace.
John Kamensky
Michael Keegan
The Business of Government Radio Show: Governing to Win Series: Chuck Prow and David Walker 
 Federal News Radio 1500-AM 
Mondays at 11 a.m., Wednesdays at 12 p.m.
The Business of Government Hour features a conversation about management with a government executive who is changing the way government does business. The executives discuss their careers and the management challenges facing their organizations.
A conversation with Chuck Prow, editor, and Dave Walker, contributor, Governing to Win: Enhancing National Competitiveness through New Policy and Operating Approaches.  What is national competitiveness? How can the nation better compete in today's global economy? AND What are the Federal Government's Long-Term Cost Drivers? Business of Government Radio Show host Michael Keegan explores these questions and the new IBM Center book, Governing to Win with guests David Walker and Chuck Prow on a Special Edition of The Business of Government Hour-Governing to Win Series.
Broadcast Schedule: The show airs Monday, July 30, at 11 a.m., and Wednesday,  August 01, at noon, on Federal News Radio 1500AM WFED
If you can't wait, though, you can listen to (or download) this week's program and all our previous interviews at businessofgovernment.org and by searching our audio archives.