Submitted by

rthomas

on Thu, 12/21/2017 - 15:12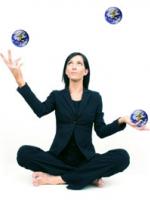 Grumblers are complaining the Obama Administration has not proactively defined a performance agenda, even as it approaches the half way point of its first term. But I think they have a fairly radical agenda. They just happen to be using a stealth approach
In a Federal News Radio conversation with reporter Francis Rose and two other guests – Robert Shea, a former OMB executive, and Jon Desenberg, with the Performance Institute – we talked about the Obama Administration's performance initiatives to date, and the potential implications for agency efforts to measure performance.
The implications of the Obama administration's performance initiatives for the government performance community are profound.  These include changes in reporting, the emphasis on performance goals, the reliance on Open Government transparency initiatives such as Recovery.Gov and the IT Dashboard, and the promised performance portal.
To remain relevant, the performance community will likely need to transition from it past emphasis on standardized, periodic reporting models where analysis is performed by a central staff to a new model that embraces collaborative elements.  
This means it will need to embrace the use of greater transparency, open data standards, shared data elements, and the development of ways to allow near-real-time reporting of performance information in a form that is readily understandable by targeted stakeholders.  In some cases, these stakeholders will be specialists, and in other cases, the stakeholders may be average citizens.   It will also need to develop approaches to share and report performance information around a strategic outcome (such as climate change), which will require developing cross-agency and cross-program information gathering and reporting mechanisms.
This new model of real-time, cross-program transparent data also implies that the collection, analysis, and reporting of public performance information will be likely highly distributed across sectors without a central "owner" of the system.  For example, health-related outcomes may rely on data drawn from federal, state, local, for-profit, and non-profit sources.
This means government will have to find ways to validate the quality and legitimacy of its data, even if does not reside on a government website, so others cannot distort it.  It also means that third parties may apply their own analytic and visualization tools for users, and "mash up" or combine government data from different sources or with data from non-government sources to aid in interpretation.  For example, the "National Obesity Comparison Tool" developed by Tableau Software, uses federal data from the Centers for Disease Control and Prevention but uses its own visualization software to display it using mapping data from other sources. This may be the future of performance reporting!
If successfully implemented, these new ways of creating, collecting, sharing, and interpreting performance data could become the foundation for the new collaborative governance models of the future.  And the performance community has a role in shaping this new future.