Submitted by

rgordon

on Wed, 06/08/2022 - 16:37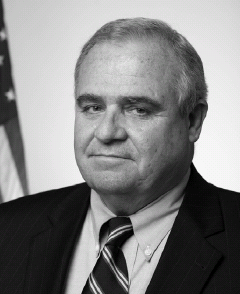 Agile Government as an Integrated Framework for Action
The Agile Government Center (AGC)
The AGC is a joint venture between the National Academy of Public Administration (the Academy) and the IBM Center for the Business of Government.  The AGC was launched in November of 2020 "To serve as the hub of a network that will bring together governments, non-profits, foundations, academic institutions and private sector partners to assist in developing and disseminating agile government principles and case studies of agile policies and programs."
This blog is the first in a series based on the Integrated Framework for Action, described below.  The AGC is continuing to refine the Framework and the Principles on which it is based and would be pleased to receive comments, questions, and suggestions for improvement. 
Agile Government as an Integrated Framework for Action
I recently asked Professor John Bryson, McKnight Presidential Professor Emeritus at the Hubert H. Humphrey School of Public Affairs at the University of Minnesota, for his thoughts on the Agile Government Framework depicted below.  He quite rightly asked, "What is new about Agile Government?" and then answered his own question as follows:
 "What strikes me as new about Agile is the increased emphasis on the alignment of strategy, organization and implementation; i.e., the principles. In other words, the elements are hardly new for the best-led and managed organizations, but their integration probably is for many, or even most, organizations."
The concept of alignment is exactly what we are focused on in the definition of Agile Government:
"Agile Government is well described as an integrated framework for action where policies, regulations and programs can be developed and implemented at all levels of government creating greater competence, producing increased public value and resulting in greater public trust."
The Agile Government Framework as presented below contains four "Modules"  (Strategy, Organization, Implementation and Transformation) and emphasizes the use of the Agile Government Principles to achieve transformation in the way that governments produce public value by implementing better policies, regulations, and operations. 
 Several things make the Framework useful in moving toward action in Agile Government:
Scope:  All major activities of government – regulations, policies and programs at all levels of government – are included.
Clarity of Purpose:  Agile Government is intended to be transformational – radically improving competence increasing public value and trust.  
Strategic Approach: Strategy "links aspirations and capabilities" (as John Bryson suggests.)
Principles-Based: The Framework is supported by 10 underlying Principles (shown in the graphic above) that are evolving—in a truly agile fashion—as more useful information is developed and incorporated.
Tested using Stories and Cases: The Agile Government Center has developed—and continues to solicit—examples of governments using agile techniques to achieve mission results.  We have found that some governments consciously use Agile Principles, while others achieve their success without explicit reference to the Principles.
Evolving, Not Static: The graphic above will change as we receive comments for how it can be improved.
The Future of Agile Government in Practice at the Federal Level
We are finding increased attention to use of agile principles to improve outcomes and customer experience in the federal government.  On May 10, the Office of Personnel Management issued the Federal Work Force Priority Report that directed agencies as follows:
"Fostering an Agile Organization and the Growth Mindset. Empower employees to adapt to organizational changes, utilize tools to build critical digital and cognitive abilities: affect meaningful change management: and cultivate the growth mindset allowing employees to connect, communicate, and collaborate easily with peers and colleagues."
This guidance is consistent with the Framework and provides a strong foundation for implementing Agile Government.
What's Next from the Agile Government Center?
The Academy's Agile Government Center will shortly issue a report on Agile Regulations, which is designed to present tenets and practices that can guide governments in more agilely developing and implementing regulations.
As noted above, we will be issuing a series of blogs based on the Framework.  The next blog will be "Agile Leadership" and it will be issued in July.  In November, a comprehensive report on "The Future of Agile Government" will be issued to tie together the elements in the framework.
We welcome any stories or material that you believe would be relevant to this topic.  Please send any examples of Agile Government in Action directly to me at gedeseve@gmail.com.
We look forward to your thoughts and comments on this blog as well as the full series to follow.  Stay turned for more on "Strategy and Leadership" in July, and as always, we are pleased to receive your comments and questions.