Submitted by

ABarnes

on Wed, 03/28/2018 - 10:41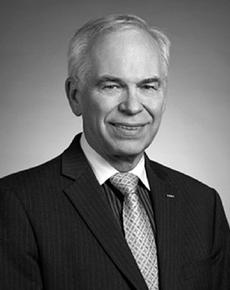 Senior Fellow, Center for Excellence in Public Leadership
George Washington University
George Washington University
George Washington University
United States
Douglas W. Webster is a Senior Fellow with the George Washington University Center for Excellence in Public Leadership, where he teaches Enterprise Risk Management.  He is also the Director of Government to Government Risk Management at the U. S. Agency for International Development and the founder and former president of the Cambio Consulting Group.
In 2011, he co-founded the Association for Federal Enterprise Risk Management (AFERM) and served as AFERM's first president. In 2007 he was confirmed by the U. S. Senate as the Chief Financial Officer of the U. S. Department of Labor, where he served until the end of the George W Bush administration. In 2004, he served as the Principal Finance Advisor to the Iraq Ministry of Transportation under the DoD Coalition Provisional Authority, Baghdad, Iraq. Dr. Webster served a 21-year career in the U. S. Air Force as a C-130 navigator, including combat in Vietnam, as an air operations officer, and as a senior acquisition and engineering management officer.
Dr. Webster co-edited, with Thomas H Stanton, Managing Risk and Performance: A Guide for Government Decision Makers, (John Wiley & Sons, Inc , 2014). He is also the co-author of two other books: Activity-Based Costing and Performance and Chasing Change: Building Organizational Capacity in a Turbulent Environment.
Dr. Webster serves on the boards of the Pentagon Federal Credit Union and the Penfed Foundation, a charitable organization serving America's veterans and their families. He is a Fellow of the National Academy of Public Administration.
Dr. Webster received a BS in Engineering from the University of California-Los Angeles in 1972, an MS in Systems Management from the University of Southern California in 1983, and a Doctorate in Business Administration from U. S. International University in 1991.