Vanessa Pawlak, Partner, IBM Government Health & Human Services Global Leader
Vanessa is a Consulting Magazine 2020 Top 25 Consulting Leaders Award Winner, the consulting profession's most prestigious recognition worldwide. She currently serves as IBM Consulting's Global Industry Leader for Government Health & Human Services, covering HHS Departments, Ministries of Health, and other National Health System authorities worldwide.

As an IBM Consulting Partner/VP, Vanessa has 20 years of consulting experience with highly regulated government programs and has previously held the industry title of SVP, Chief Compliance & Privacy Officer.

Over the course of her career she has worked in 41 U.S. states and territories with over 80 healthcare organizations nationally including all 10 largest health payers, many providers, and directly for state health commissioners managing multimillion-dollar budgets. She has experience with 17 Blues health plans and other large national payers.

She is published regularly in leading health industry literature, and speaks frequently at industry conferences. She builds high performing teams that deliver results and is most known for her dedication to building a safer, healthier world.

Vanessa is also the former VP who led Cognizant's Global Government Health & Regulatory Compliance Service Line and U.S. West Region. Cognizant is the largest and leading service provider for Government Managed Healthcare Programs in the U.S. (Medicare and Medicaid).

Prior to Cognizant she was an Ernst & Young Global Health Partner/Principal of Advisory Consulting Services. While at EY she built and led EY Health's Regulatory & Compliance capability with focus on Government Programs operations.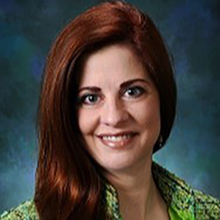 Helen Franklin, Associate Partner, IBM Government Health & Human Services Transformation Leader
Over the course of her career, Helen has worked in 28 U.S. states and territories, having consulted, directly or indirectly with ~137 government and/or healthcare organizations, nationally. She has consulted with 17 of the top 25 largest US health plans, by market share, along with 23 Blue Plans, and 60 other national heath organizations.

Helen is the former Health Optimization and Transformation Service Line Leader/Senior Director at Cognizant, who was credited with, among other things, building 3 individual and profitable consulting business service lines that focused on transformation, optimization, and operational readiness from the people, process, and technical points of view. In this position, she was in the top 4% of executive leaders and top 1% of female leaders. She possesses expert level knowledge within both the product/platform and consulting areas, with deep knowledge of Government, Commercial and Individual products, programs, processes, and platforms.

Recent work focus has been with government/payer/provider/customer experience transformations, along with platform and business operations transformation and optimization strategies. The results gained by her leadership have been large scale cost reductions and efficiency gains recognized by her clients.

Helen has also presented at several Health Care Conferences as a business optimization and transformation expert.