Submitted by

JKamensky

on Fri, 09/11/2020 - 11:14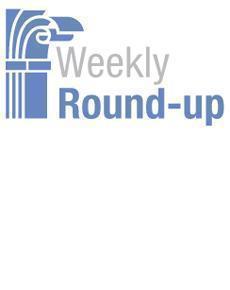 Friday, September 11, 2020
Articles from across the Web that we at the IBM Center for The Business of Government found interesting for the week of September 7-11, 2020.
Frictionless Data-Mashing. NextGov reports: "The IRS is using its relatively new, quickturn procurement vehicle—Pilot IRS—to support a governmentwide data collection effort in support of fixing pain points in the government's acquisition process. . . . Part of that goal includes improving information collected about federal procurements and the ways that data is standardized and combined to gain insights—also known as "data mashing." – in support of the governmentwide goal of "frictionless acquisition."
Automating Grant Processing. Federal News Radio reports: "The Department of Health and Human Services' Administration for Children and Families provides $60 billion in grants annually. Its processes, however, were stuck in the paper world and ripe for innovation. . . . So ACF launched a pilot last year using business intelligence tools, robotics process automation and machine learning tools to alleviate the burden on agency grant processors."
Federalism. The Government Accountability Office released a new report on intergovernmental coordination: "An Executive Order on federalism requires federal agencies to consult with state and local officials when formulating policy that affects them. . . . Guidance from the Office of Management and Budget calls for agencies to designate a federalism official, but the OMB didn't ensure this happened. We recommended ensuring compliance with OMB guidance."
DOL Shared Services. Bryan Slater, assistant secretary for administration and management at the Department of Labor, writes for Federal News Network: "at DOL, we have centralized and standardized the department's administrative and management functions under an umbrella of "enterprisewide shared services." This effort has steadily moved the department from a patchwork of IT, HR and procurement shops across our many agencies operating with different processes and customers . . .  to an enterprisewide approach that standardizes processes, reduces risks and takes advantage of economies of scale."
OMB Transition Guidance. OMB issued guidance to agencies: "intended to ensure the seamless continuity of Federal government operations and services during a transition to a second term of an administration or to a new administration." The guidance includes a series of deadlines for agency actions regarding succession planning and briefing materials.
The 16 Big IT Bets. NextGov reports: "With technology now at the center of every aspect of American life, the Government Accountability Office took a look at the state of federal IT acquisitions and came up with a list of the 16 most important technology buys going on right now."
Employee Survey Launch Imminent.  Government Executive reports: After multiple delays, the Office of Personnel Management will begin fielding federal employee viewpoint survey starting September 14th. "The agency will ask all federal employees to respond to the annual Federal Employee Viewpoint Survey across two six-week waves, meaning most results will not be available to agencies or for public viewing until 2021."
Michael Keegan
VA reboots health record rollout. In early August, the Department of Veterans Affairs announced a new schedule for implementing its $16 billion electronic health care reboot, with an initial operating capability set to come online at the Mann-Grandstaff Medical Center in Spokane, Wash. The work of implementing the new system, based on the Cerner Millennium health record, had been halted because of the COVID-19 pandemic – both because clinicians had to deal with the outbreak and to prevent transmission of the virus among VA workers. But behind the scenes, the effort was kept online.
Delivering outcomes, building trust. Delivering outcomes and building trust are at the heart of any successful change in the federal technology market. Having a keen focus on delivering mission outcomes is what allows the proposed adoption of new technology to engage the customer, inspire the workforce and gain the support of senior leaders. Far too often, technology solutions are hyped almost for their own sake, as if the adoption of a shiny new tech solution will provide the answer to your prayers, rather than just potentially add more cost to an already cumbersome and antiquated process
Cyber, but in space. A White House memo proposes that space-based technology must have cybersecurity built in at the design stage while also allowing flexibility for operators to adapt on the fly.
Go to fewer meetings. You can likely skip meetings where you're not the decision-maker or providing key information, especially if you can be informed after the fact, writes Scott Eblin. Don't let a fear of missing out keep you from reclaiming your time, he writes. Eblin Group
6 ways leaders can help employees be their best. Effective leaders provide a steady vision, keep promises and trust their people to deliver in a partnership-like relationship, writes speaker and author Chip Bell. "If we hired smart people, gave them solid preparation and clear assignments, they shouldn't need a parent to watch over them," he writes. Lead Change
60 years of space launches on one graph. Humans have been sending payloads into low Earth orbit for six decades, and the cost varies by the type of vehicle, where it is launched from and the weight of the payload, as this interactive graph shows. Viewers can click on the bubbles for more information, sort by details such as "SpaceX" or "Russia," and compare costs in today's terms versus the original expense. Center for Strategic and International Studies
3 ways your team might be overwhelmed by technology. Many employees might be overwhelmed by the sheer amount of technology and software they're expected to manage with the pandemic-induced shift to remote work, and managers must be aware of this trend and ready to assist, writes James daSilva. "The habits of inquiry you develop can help you now and after 'normal' returns, whatever that looks like," he writes. SmartBrief/Leadership
The Hidden Pitfalls of Servant Leadership. This quote really grabbed me: "Servant leadership is all about that subtle balance. Because we're entering an era where it's not about solving problems so they go away, but about managing paradox — ongoing situations where there's no single "one and done" solution."
* * * * * *
Next Week on The Business of Government Hour: A Conversation with Dr. Donald Rucker, National Coordinator for Health IT.  What is the mission of the Office of National Coordinator for Health IT? How is it transforming the adoption and use of health IT? What are the critical opportunities in a digital health system? How has the pandemic impacted these efforts? Join host Michael Keegan as he explores these questions and more with Dr. Donald Rucker, National Coordinator for Health IT within the U.S. Department of Health and Human Services. Next week on The Business of Government Hour.
Broadcast Schedule: The show airs Monday at 11 a.m., and Friday at 1 p.m. on Federal News Network 1500AM WFED
Anytime, Anywhere on...
 https://www.podcastone.com/the-business-of-government-hour
https://itunes.apple.com/us/podcast/the-business-of-government-radio-hou