Submitted by

MKeegan

on Fri, 10/02/2020 - 14:06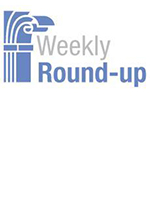 Highlighting articles and insights that we found interesting for the week ending October 2, 2020
Michael J. Keegan
VA on the fence about homegrown patient portal. The My HealtheVet tool used by more than 3 million veterans to access care at the Department of Veterans Affairs could be retired in favor of a tool from vendor Cerner as part of the agency's $16 billion electronic health record software upgrade.
Pandemic continues to take a toll on public sector employment. State and local government payrolls shed 182,000 jobs in September, according to the most recent jobs report from the Bureau of Labor Statistics.
DHS poised for major EIS commitment. The Department of Homeland Security is getting ready to implement a big part of its plans for the federal government's $50 billion next-generation telecommunications contract.
Post-election shutdown risk looms. Five weeks separate the November elections and the expiration date on the current stopgap funding measure keeping the federal government operational – and a path to avoiding a shutdown is not entirely clear.
Senators warm to idea of more pandemic funds, flexibility for DOD. The Defense Department's chief buying executive addressed accusations of money mismanagement while arguing for more COVID relief during an Oct. 1 Senate hearing.
What baseball's experience says about COVID-19 risks. Major League Baseball did not create a "bubble" for its season like the basketball and hockey leagues, writes Bob Watson, but it did implement specific and flexible guidelines to deal with coronavirus outbreaks and schedule interruptions. "Similarly, businesses should carefully develop protocols and processes that can be integrated into emergency plans to protect employees, customers and business partners, while ensuring business continuity," he writes. Risk Management online
How Amazon's approach to meetings can help you. Amazon CEO Jeff Bezos requires meeting participants to read memos ahead of time so they can skip right to discussion of topics, which helps participation and saves time, Robert Glazer writes. "Another option is to send an asynchronous video update to your team before a key meeting with the relevant detail or use a video update to skip the meeting entirely if it's really just a share-out," he writes. LinkedIn
Ex-P&G CEO: Why you need a consistent leadership model. Robert McDonald's goal while CEO of Procter & Gamble and secretary of the Department of Veterans Affairs was to instill a clear and cohesive organizational model that taught the leadership skills necessary to succeed in volatile environments. Each model had different specifics, but the key was "a single leadership model that is made pervasive throughout the organization, and this model must create the vocabulary of leadership in the organization," he writes. SmartBrief/Leadership
The best leaders learn how to see all possibilities. Visionary leaders entertain the new possibilities of each moment instead of relying only on experience, writes Scott Zimmerman. This increased perception and energy can also be contagious, improving "collective confidence, motivation, and commitment from the people who will enact the choices," he writes. Real Leaders (9/29)
Inside-out strategy begins with you. Strategy starts with how you work on yourself, including core beliefs, being accountable, understanding your reliance on other people and seeking self-improvement, writes Cam Caldwell. After all, most business problems start with intrapersonal issues and then expand outward, writes Caldwell, citing Stephen Covey. Graziadio Business Review (Pepperdine University)
Today's social media gaffe can cause lasting harm. There's a difference between declaring your beliefs and being so reckless on social media that you alienate customers, employees and the public -- and harm your employer or business in the process -- writes Inspire PR Group founder Hinda Mitchell. "Any post that at face value is insensitive to a vulnerable population right now or to the public's conflicted feelings about major social issues is an unnecessary and inappropriate risk," she writes. SmartBrief/Leadership
4 steps for teams to envision and reach their goals. Gabriele Oettingen's concept of "mental contrasting" can be applied to setting and achieving goals in a four-step process: clarifying your wish, outlining the desired outcome, identifying obstacles and planning how you'll overcome them, writes Alaina Love. "Best of all, investing just five minutes of daily uninterrupted quiet time to practice the WOOP steps can up your game significantly," she writes. SmartBrief/Leadership
How to overcome self-sabotaging habits. Bad habits take time to correct, and the key is to focus on what actions and decisions you have explicit control over, writes Doug Phares, former CEO of the Sandusky News Group, who offers advice based on James Clear's "Atomic Habits." "I think it's easy to imagine that we can always see when we're self-sabotaging, but bad habits can be so simple that you don't really think of them as habits at all," Phares writes. Editor & Publisher
You must be willing to fail before you succeed. Leaders should challenge themselves to reach regular and stretch goals, but they shouldn't forget about "the challenges we often tend to categorize under wishful thinking or being where the dreamers live," writes Tanveer Naseer. While this area of exploration is risky and unknown, it's also where the greatest possibilities lie. Tanveer Naseer
Blend these 3 styles of leadership during crisis. Many leaders are adopting a war-like mentality during the pandemic, but they'll eventually need to mix in resilience and servant leadership styles if they want to succeed in the long term, writes Art Petty. "The leaders who bring the emotional intelligence and mental acuity to adjust and adapt their style on the fly, based on the needs of the people and organization, are people we desperately need," he writes. SmartBrief/Leadership
John Kamensky
HR System Failure. Howard Risher writes in Government Executive that: "The Civil Service System has failed — again. A new white paper [by the Cyberscapce Solarium Commission on improving the federal cybersecurity workforce] reinforces the notion that the way forward is to work around the current system."
Congressional Modernization. Federal News Networks reports: "The House Select Committee on Modernization of Congress has passed its final round of recommendations before its term expires at the end of this session of Congress. . . . Committee Chairman Derek Kilmer (D-Wash.) said a final report next month would serve as "a very useful roadmap for how Congress can work better on behalf of the American people" after the committee has disbanded."
Window of Opportunity. Andy Feldman and Kathy Stack write in Government Executive that, post-election: "leadership changes create a valuable opportunity: a chance to use credible evidence and data to advise newly appointed leaders about what's working and what's not. It's a window of opportunity, in other words, for career leaders to make their agencies more efficient and effective." They offer specific steps to take to prepare.
Citizen Watchdog.  Federal News Network reports: "The Pandemic Response Accountability Committee oversees a bailout about three times as large as what Congress spent on the 2008 recession recovery, but also benefits from advances in data analytics tools that weren't available to auditors more than a decade ago. . . . Robert Westbrooks, PRAC's executive director, said the committee's goal is to empower as many "citizen watchdogs" who can scrutinize the data and provide feedback to the committee — as well as provide leads on fraud, waste and abuse."
Defense Revolution.  FedScoop reports: "A bipartisan congressional task force is urging the Department of Defense to undertake a "revolution" in how it buys, plans and prepares for the future of conflict, emphasizing investing more in artificial intelligence and other emerging technology."
Next Week on The Business of Government Hour: A Special Series focusing on Leading Through Uncertain Times with Jeremy Gutsche author of Create the Future: Tactics for Disruptive Thinking. What are the seven traps of path dependency? How do you think disruptively, providing specific steps to create real innovation and change? How can it be used during times of uncertainty? Join host Michael Keegan as he explores these questions and more on a Special Edition of The Business of Government Hour.
Broadcast Schedule: The show airs Monday at 11 a.m., and Friday at 1 p.m. on Federal News Network 1500AM WFED
Anytime, Anywhere on...
 https://www.podcastone.com/the-business-of-government-hour
https://itunes.apple.com/us/podcast/the-business-of-government-radio-hou