Submitted by

cmasingo

on Fri, 12/22/2017 - 13:57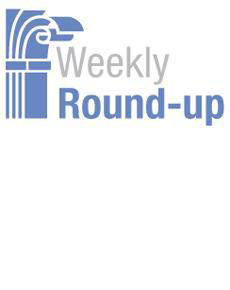 Friday, September 2, 2016
The IBM Center's Weekly Roundup highlights articles and insights that we found interesting for the week ending September 2, 2016.
Michael J. Keegan
Obama weighs in on VA Commission's health care suggestions. The Obama administration said it agreed with most of the VA Commission on Care's recommendations to improve veterans health care, adding that the department had started efforts to implement many of them already. President Barack Obama said he disagreed with three of the 18 suggestions.
DOD CIO: Industry needs to do better. Private industry needs to focus on building partnerships to meet DOD's cyber needs, says Department of Defense CIO Terry Halvorsen. "Rarely is one company going to offer me the perfect solution, or the 90 percent solution," said Halvorsen. "You've got to come in thinking or bringing those partnership agreements with you."
Army introduces new rapid tech office. The Army is launching a new Rapid Capabilities Office designed to address its shrinking superiority in critical areas such as electronic warfare and cyber.
The future of interoperability. The Department of Veterans Affairs and the Department of Defense stood up their Interagency Program Office to tackle the problems of getting their disparate electronic health records systems to talk to each other. What is the future of interoperability?
Irish Cabinet Agrees to Appeal EU's Apple Ruling. The Irish cabinet announced on Friday that it will appeal the European Commission's ruling forcing Ireland to recoup $14.5 billion in back taxes from Apple Inc., ending several days of uncertainty after independent lawmakers expressed doubts about the move, according to a report from Reuters.
John Kamensky
REGO at 25.  Governing magazine takes a retrospective look at what happened to Reinventing Government:   "The ambitious public management crusade of the 1990s has made a mark on governments everywhere. But it's fallen short of some of its goals.
GAO Finds Performance.gov Website Wanting.  Government Executive writes: "Is the Obama administration meeting its own performance goals? There's no way to know, because the website that's supposed to track and report progress isn't doing so in a meaningful way, according to a new report by the Government Accountability Office. According to GAO, the Performance.gov website, which is "intended to serve as the public window to the federal government's goals and performance," is pretty cloudy."
Why Government Doesn't Work.  An op-ed by Doyle McManus in theLA Times showcases "a smart, concise book:  Why Presidents Fail and How They Can Succeed Again, by Brookings scholar Elaine Kamarck – who worked on federal government reform in the Bill Clinton administration – argues persuasively that both Bush and Obama failed to grasp the importance of managing the federal bureaucracy. As a result, she writes, they brought spectacular failures upon themselves."
A More Open Open Gov. NextGov reports: "The Health and Human Services Department plans to make more of its operations transparent to the public over the next two years, according to a new draft planpublished this week. . . . The fourth version of HHS' "Open Government" framework outlines its intention to use more free open source code, hold more challenge competitions, and make more health data available to scientists and citizens so they can do their own research."
Medicare Fraud Analytics Work. Federal News Radio reports: "The news of 300 arrests in June [for Medicare fraud] marked a shift in the federal government's approach to healthcare fraud. It's a proactive strategy born out of the Affordable Care Act of 2010 – a $350 million boost to the Medicare Fraud Strike Force that marries investigative efforts with advanced data analytics."
* * * * *
The Business of Government Radio Show.  What are the strategic priorities of the USDA's Food and Inspection Service? How is FSIS ensuring this country's food is safe and uncontaminated? How is FSIS leveraging technology and innovation to meet its mission? Join host Michael Keegan as he explores these questions and much more Alfred Almanza,Deputy Under Secretary for Food Safety at the U.S. Department of Agriculture.
Broadcast Schedule: The show airs Monday at 11 a.m., and Friday at 1 p.m. on Federal News Radio 1500AM WFED.
If you can't wait, though, you can listen to (or download) this week's program and all our previous interviews at businessofgovernment.org.