Submitted by

cmasingo

on Wed, 12/20/2017 - 15:27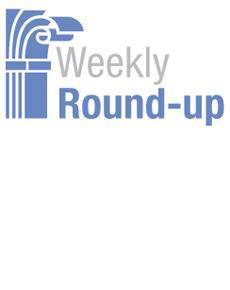 Articles from across the Web that we at the IBM Center for The Business of Government found interesting for the week of October 9-13, 2017.
John Kamensky
Survey: Feds Are Happier! According to Government Executive: "The happiness and engagement of federal employees inched higher for the third straight year in 2017, according to a new governmentwide survey measuring attitudes on jobs, management and compensation. . . . The Office of Personnel Management announced Thursday that this year's iteration of the Federal Employee Viewpoint Survey saw a 3-point increase in its "global satisfaction index,"
Gov Reorg: DHS Tries Bottom Up Approach.  Federal News Radio reports: "The Department of Homeland Security is trying something outside of the standard reorganization playbook. Instead of deciding at the top what is best for the various components of the sprawling department, it's taking the next step in a logical progression of programs it had already begun to track down and fix problems where they live, and so effect change from the bottom up."
Gov Reorg:  Army Acquisition. Federal News Radio reports: "Senior Army leaders said Monday they're pushing toward what's likely to wind up as the service's largest organizational shake-up in 40 years: standing up a brand-new command to centralize many of the bureaucratic tasks required to buy new equipment.
Gov Reorg:  Air Force Mission Support Functions.  Federal News Radio reports on Air Force progress in standing up its new Air Force Installation and Mission Support Center where: "150 separate support programs were brought under AFISMC's umbrella at Joint Base San Antonio. Maj. Gen. Brad Spacy, the center's commander, said the structure has clearly made the Air Force more efficient, but the real value may be in delivering an "enterprise view" of information to senior leaders that was never accessible before.
Acquisition Stranglehold. Government Executive reports: "Mac Thornberry, Chairman of the House Armed Services Committee, thinks government ought to be able to take advantage of the robust world of online marketplaces (think Amazon or EBay). Thus, he has included in the House version of the 2018 defense authorization bill a provision authorizing just that."
DOD: Cut Acquisition Time by 50 Percent.  Federal News Radio reports: "As the Pentagon prepares to split its acquisition office, the Defense Department's top buyer is setting a goal to cut contract delivery time by 50 percent. . . . Ellen Lord, who will likely be the last defense undersecretary for Acquisition, Technology and Logistics, wants DoD to take advantage of new authorities given to the department in order to speed up the delivery time from when the Pentagon requests a product and when it's delivered."
Performance Cheating. Government Executive reports: "In a study of a large telecommunications company, researchers found that middle managers used a range of tactics to inflate their subordinates' performance and deceive top management, according to Linda Treviño, professor of organizational behavior and ethics at Penn State. The managers may have been motivated to engage in this behavior because leadership instituted performance targets that were unrealizable, she adds."
* * * * * * *
This Week's The Business of Government Radio Show.  What role does fire play in shaping natural resource land management? How does Interior's Office of Wildland Fire work to suppress wildland fire? What is being done to reduce the risks to first responders and the public? Join host Michael Keegan as he explores these questions and more with Bryan Rice, Director of the Office of Wildland Fire, Department of the Interior
Broadcast Schedule: The show airs Monday at 11 a.m., and Friday at 1 p.m. on Federal News Radio 1500AM WFED.
If you can't wait, though, you can listen to (or download) this week's program and all our previous interviews at businessofgovernment.org.