Submitted by

MKeegan

on Fri, 10/09/2020 - 00:39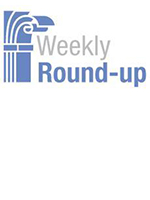 Highlighting articles and insights that we found interesting for the week ending October 9, 2020
Michael J. Keegan
Lawsuit upends $4B DHS software buy. A push to buy a modernized DHS financial management system is being held up by another court battle, one that threatens to again upend a project that already suffers from a long history of failure.
DOD releases long-awaited data strategy. The Defense Department has released its first enterprise-wide data strategy. The 14-page document released Oct. 8 outlines the basis for what will become the DOD's data commandments to apply to "the entire Department of Defense, and its data, on whichever systems that information resides." DOD outlined seven principles, which include general guidelines on data ethics, collection, artificial intelligence training, and access. There are also seven goals with 33 objectives, ranging from making data more visible by developing metadata standards for location and access methods, to making it more secure through data stewards who will assess data classification and test security compliance.
IRS modernization still lacks funding. There are two efforts underway at IRS to modernize expensive and obsolete legacy systems, but so far funds haven't been appropriated for a tech refresh, the tax agency's chief said at an Oct. 7 hearing. The IRS released a six-year integrated business plan in April 2019 that called for the retirement of legacy systems in fiscal year 2024, and there's a separate effort underway as mandated by the Taxpayer First Act, but so far appropriations have not been forthcoming. "We have yet to receive the funding requested on an annual basis," IRS Commissioner Charles Rettig said about funding of the integrated business plan. He added, "there is no [appropriation] associated with the Taxpayer First Act." Currently IRS spends about $3 billion annually on IT, with 80% going to maintaining legacy systems including some with code dating back 60 years. Just 20% is spent on modernization efforts.
Workforce changes needed to make IC more agile, report says. Lawmakers want the intelligence community to reform its personnel practices while challenging long-held norms, such as the near-absolute need for a security clearance and resistance to open intelligence sharing, according to a new congressional report. The House Permanent Select Committee on Intelligence's Subcommittee on Strategic Technologies and Advanced Research released a report Oct. 6 recommending new employees waiting for a clearance be put in positions where they don't require one for the meantime, and evaluate any barriers to that approach.
3 areas that help your company thrive in a crisis. Leaders are dealing with constant change these days and need strategies to build trust, prepare their teams for advancement and comprehend volatile environments, says John Baldoni in this blog post and video. Two steps he recommends involve outside ideas: borrowing ideas from other organizations, including competitors, and inviting experts in various fields to share how they're coping and growing. SmartBrief/Leadership
Why good leaders can blend authority and influence. Leadership positions create positional authority over other people, but personal influence creates the power of followership, and understanding the difference is key to a leader's success, writes Jim Taggart. "Applying this concept to organizations today means that leaders must learn how to distinguish between their roles as supervisor and friend," he writes. Changing Winds blog
3 things to consider before making decisions. Better decision-making starts by exploring your identity and how your intention and emotions potentially skew your view of situations, writes Marlene Chism. "This will start to elevate your awareness so you can change your automatic programming to become more intentional with your leadership behaviors," she writes. SmartBrief/Leadership
The pandemic is a preview of tomorrow's challenges. The coronavirus pandemic is not a rare, unforeseen "black swan" event but rather a "grey rhino," an event that can be solved if leaders have the courage, writes ada founder Miriam Meckel. "Those who still believe that leadership expresses itself most impressively through lonely despotic decisions in a public display of one's own magnificence will soon feel the animal's sharp horn between their ribs," she writes. Global Peter Drucker Forum
Aim for consensus even if disagreement remains. Leadership is about reaching a point of consensus and moving forward together, as few leaders are charismatic enough to routinely boss around their people, writes Steve McKee. "If people work in an intellectually honest environment in which they're confident they'll be heard, they'll be more willing to commit to a direction when circumstances require it, even if they don't fully agree," he writes. SmartBrief/Leadership
John Kamensky
Fiscal One-Stop. NextGov reports: "On the heels of a year-long strategic development effort that fused feedback from federal agency insiders with a human-centered design approach, the Bureau of the Fiscal Service on Thursday unveiled a new one-stop online shop for financial management guidance and information."
Extreme Measures.  Government Executive reports: "The Small Business Administration remains at risk for widespread fraud as it doles out relief funds and begins the process of forgiving loans related to the novel coronavirus pandemic, two auditors said on Thursday, and the agency is going to "extreme" measures to prevent proper oversight.
Oversight Obstruction? Federal News Network reports: "Conflict between the Government Accountability Office and the Small Business Administration around oversight into COVID-19 relief loans such as the Paycheck Protection Program and the Economic Injury Disaster Loan has escalated to the point that Comptroller General Gene Dodaro has personally reached out to Congress seeking a resolution."
Fiscal Health. The Government Accountability Office reports: "By the end of FY 2019, debt held by the public had climbed to 79% of GDP. It is expected to reach 195% of GDP by FY 2050. . . the federal government does not have a long-term fiscal plan to control the growing debt."
What's a CTO? FedScoop reports: "With the advent of the U.S. Chief Technology Officer position in 2009, the concept of digital technology got some prime real estate within the White House and, more broadly, the federal government. But what it means to be the CTO of a country like the United States wasn't immediately clear."
Backlog Eliminated. Now What? Federal Times reports: "The backlog of security clearances has been eliminated and the time it takes to clear people has significantly improved — approaching rigorous standards set by the Intelligence Reform and Terrorism Prevention Act of 2004. . . . Taming the backlog was the first step in the government's two-track reform plan, known as Trusted Workforce 2.0. The second is an ambitious program to transform the entire 60-year-old personnel vetting process for the information age."
Next Week on The Business of Government Hour: A Conversation with Harry Bader, Acting Executive Director, U.S. Global Development Lab, USAID. What is mission of USAID's Global Development Lab? How is it using innovation, technology, and research in international development? What is next for the USAID's Global Development Lab? Join host Michael Keegan as he explores these questions and more with Harry Bader, Acting Executive Director, U.S. Global Development Lab. That's next week on The Business of Government Hour. 
Broadcast Schedule: The show airs Monday at 11 a.m., and Friday at 1 p.m. on Federal News Network 1500AM WFED
Anytime, Anywhere on...
 https://www.podcastone.com/the-business-of-government-hour
https://itunes.apple.com/us/podcast/the-business-of-government-radio-hou