Submitted by

TFryer

on Thu, 01/18/2018 - 13:44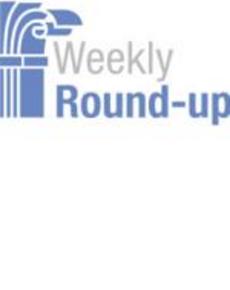 Articles from across the Web that we at the IBM Center for The Business of Government found interesting, October 19-23, 2015.
Shared Services Is Getting a Governance Board. According to Federal Times, OMB's acting deputy director for management has announced a major policy initiative: to create a governance board to oversee the development and implementation of shared services across different mission support functions (e.g., human resources, financial management, travel, etc.). The General Services Administration will host the governance board's staff arm, the Unified Shared Services Management Office. OPM Leadership Blueprint. Federal News Radio reports: "[OPM's Steve] Shih's department has rolled out what he calls a "blueprint" for more consistent leadership training across the government. OPM worked with chief learning officers to come up with a recommended list of competencies that all new, experienced and senior managers should have in their toolboxes DATA Act Overtime. Government Executive writes that agency financial managers are exhausting themselves implementing the provisions of the Digital Accountability and Transparency Act. Tim Gribbens, at the Small Business Administration, is leading one of the pilots. He observes: "In the future, we hope to have a wealth of data so we can spend more time doing analytics on how programs are working, Does Cutting HQ Improve Morale? Government Executive reports that the House has passed legislation to cut headquarters staff at the Department of Homeland Security. The bill is being bandied as one way to improve employee morale in a department that ranks near the bottom in federal employee satisfaction rankings. DHS Management Cube. According to Federal News Radio: "The Homeland Security Department is starting to get a clearer picture of its own asset portfolio. . . DHS is well into the second phase of its Management Cube initiative, after spending the first few years consolidating and gathering financial, acquisition, human capital, contracting, asset and security data from all DHS components in one place." IRS Opts for Collaboration to Improve Taxpayer Security. According to the Washington Post: "Tax authorities and software providers have come up with a list of 20 data points about tax returns that could be shared to help the IRS and state tax agencies verify tax returns and spot fraud. . . . "We have never had this level of cooperation or sharing," IRS Commissioner John Koskinen said at a briefing Tuesday. "We will collect [information] in real time, and we will pull it together and share it back out so everyone has access to that information." California Looks to Improve Customer Service. The state's Little Hoover Commission produced a report that advocates using tech savvy to improve customer service by taking a customer-centric view. It recommends designating a statewide Chief Customer Officer, backed up by a tech team modelled after the US government's US Digital Service and 18F, and these types of roles would be cascaded to major agencies as well. * * * * * The Business of Government Radio Show. What is the management and performance agenda for the U.S. Department of Commerce? How is Commerce working to transform the way it does business? What is Commerce doing to support its employees and reforming its hiring process? Join host Michael Keegan as he explores these questions and more with Ellen Herbst, Chief Financial Officer and Assistant Secretary of Administration, U.S. Department of Commerce. Broadcast Schedule: The show airs Monday at 11 a.m., and Wednesday at noon, on Federal News Radio 1500AM WFED If you can't wait, though, you can listen to (or download) this week's program and all our previous interviews at businessofgovernment.org.