Submitted by

cmasingo

on Wed, 12/20/2017 - 14:41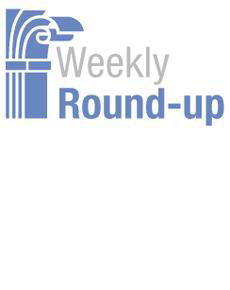 Articles from across the Web that we at the IBM Center for The Business of Government found interesting for the week of October 16-20, 2017.
John Kamensky
Budget Cuts, with Heart. Government Executive reports: "President Trump held a Cabinet meeting Wednesday to discuss a range of domestic policy issues. He opened the session by telling the assembled department leaders they needed to fight to reduce their own budgets. . . . But lest the president be perceived as a cold, calculating cost-cutter, he said he still expected federal agencies to operate with "lots of heart."
Prerequisites for Innovation. NextGov reports: "A Stanford University team has come up with an algorithm assessing whether agencies are ready for solutions to the challenges they face. . . .Federal agencies have no shortage of problems but articulating them is another one . . ."
Rethinking Federal Real Estate. Former GSA real estate executive, Norman Dong, writes in an op-ed piece in Government Executive: "Numerous attempts in recent years to identify high-value properties for disposition have fallen far short of expectations. . . . The Federal Assets Sale and Transfer Act (FASTA) was enacted last December to help re-think how the government manages its real estate. . . . Instead of clearing out the junk, federal leaders can realize far greater benefit by engaging in a deeper analysis to identify those assets with strong underlying commercial value."
Michael Keegan
Graves: When MGT passes, modernization plans are ready. Modernization is more than just a buzzword. According to acting federal CIO Margie Graves, it's a crucial strategy that will help protect critical infrastructure. "We are closer than we've ever been before, I think, to putting all of the pieces and parts of effective IT modernization in place," Graves said at the Oct. 18 CyberTalks conference in Washington, D.C. 
Why the Coast Guard treats cybersecurity like hazardous cargo. The Coast Guard is looking to manage cybersecurity risk in much the same way it handles physical danger, according to U.S. Coast Guard Cyber Commander Rear Adm. Kevin Lunday.
IG: Infosec weaknesses at Energy continue. While DOE has gotten better at protecting sensitive information, the agency still shows weaknesses in vulnerability management, business web applications and access controls. 
GSA's blockchain blockbuster. Steve Kelman goes deep with Jose Arrieta about GSA's work to bring distributed ledger technology into the acquisition process. 
GAO sustains protest in $283M Census mobile contract. As the Census Bureau prepares to ramp up its preparations on a tight budget and schedule, the Government Accountability Office decided a critical $283 million contract was not rightfully awarded. 
* * * * * * *
This Week's The Business of Government Radio Show.  What is Data-Driven Design? What are some of the key challenges in this area? How are Data-Driven Design models being used in government? Join us as we explore these questions with Mark Fuge, Assistant Professor in the Department of Mechanical Engineering, at the University of Maryland.
Broadcast Schedule: The show airs Monday at 11 a.m., and Friday at 1 p.m. on Federal News Radio 1500AM WFED.
If you can't wait, though, you can listen to (or download) this week's program and all our previous interviews at businessofgovernment.org.