Submitted by

cmasingo

on Wed, 12/20/2017 - 11:14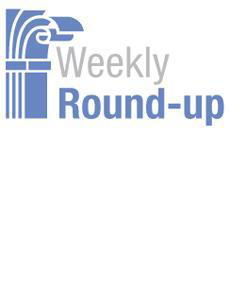 Articles from across the Web that we at the IBM Center for The Business of Government found interesting for the week of November 27 – December 1, 2017.
John Kamensky
FEMA's Resilience Reset. RouteFifty reports: "State and local governments should own the disaster recovery process by creating integrated, outcome-based mitigation plans like Puerto Rico post-Hurricane Maria, the Federal Emergency Management Agency's administrator said Thursday at a congressional hearing on Capitol Hill."
Goal Playbook. The federal government's Performance Improvement Council has released a new on-line "playbook" to help agency managers develop goals, and plans to achieve the goals.
HR Flexibilities Are Growing. Federal News Radio reports: "Federal experts say the one-size-fits-all personnel system off the rack has practically become a thing of the past. . . . Instead, more and more agencies are turning to alternative personnel systems as a solution to hiring, accountability or performance challenges."
Analytics and Metrics Paying Off. Marc Berson and Howard Risher write in a Government Executive Op-ed: "It's clear that broad performance gains are unlikely without the support of leaders. But their commitment is far more likely if they understand the potential for gains. That suggests it would be advantageous to publicize the success stories of agencies showing impressive gains."
DOD Audit Looms. Federal News Radio reports: "DoD was required by law to be audit-ready by Sept. 30. Defense Secretary Jim Mattis told the IG office DoD will begin a full audit in FY2018.
 . . . DoD comptrollers and officials waiting for confirmation have paid lip-service to the audit for years, but the actual audit still has yet to take place."
Michael Keegan
Senate appropriators ramp up cyber at DHS. On Nov. 21, the Senate Appropriations Committee released a draft funding bill for the Department of Homeland Security. The bill delves into a range of cybersecurity and technology issues confronting DHS and makes it clear that Congress views protecting federal information systems as one of the department's top priorities for 2018. The National Protection and Programs Directorate comes in for $700 million for cybersecurity operations for 2018 -- a boost of approximately $27 million over 2017 levels -- out of a total $1.4 billion budget.
Tillerson: Cloud part of State's 'redesign'. State Department IT is "very cumbersome," Secretary of State Rex Tillerson told an audience at the Wilson Center in Washington, D.C., in the Q&A period following a prepared speech. He made the point as part of an explanation for a planned "redesign" of the department that has been roundly criticized by the U.S. diplomatic corps, many of whom are departing as the agency's mission and focus is shifting. State is engaging in a redesign on top of the required administration-ordered agency reorganization plans.
USAF official: Why elevating CyberCom isn't enough. Elevating U.S. Cyber Command to a full combatant command is a sign of how seriously the Defense Department is taking cyber issues, but it might not be enough to affect lasting change. According to U.S. Air Force Col. Todd Stratton, director of the AFCYBER Forward group, it will take unified command leadership to ensure cyber dominance.
3 Leadership Tips for Driving Innovation in Government. If asked to name innovative organizations, how many government entities spring to mind? Not enough. This does not mean, however, that there is a shortage of innovation in government.
A New Approach to Employee Recruitment and Retention. Historically, the public sector has lagged behind the private in adopting innovations in HR technology. Today, agencies are at a technology crossroads.
Why Your Agency Needs Talent Intelligence. Recruiting the right talent for the right positions is a critical task that government strives to do well. But it's easier said than done.
* * * * * * *
This Week's The Business of Government Radio Show. What is design thinking? How is design thinking being used to tackle public management challenges? Join us as we explore these questions and more with Prof. Jeanne Liedtka author of "Design Thinking for the Greater Good: Innovation in the Social Sector."
Broadcast Schedule: The show airs Monday at 11 a.m., and Friday at 1 p.m. on Federal News Radio 1500AM WFED.
If you can't wait, though, you can listen to (or download) this week's program and all our previous interviews at businessofgovernment.org.