Submitted by

MKeegan

on Fri, 05/20/2022 - 12:49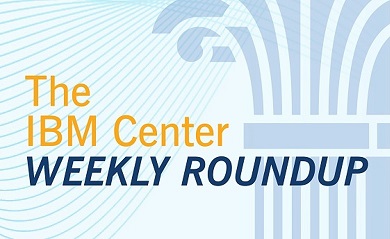 Highlighting articles and insights in public management and leadership that we have found interesting for the week ending May 20, 2022
Federal CIO: The tech is 'the easy part' of improving CX. "The technology is the easy part," federal CIO, Clare Martorana, told FCW in an interview. "I have not found a single thing in my now six-plus years in government that was actually a confounding technical problem." Agencies are currently implementing a list of specific projects to remake government services, as directed by a 2021 executive order and priorities in the President's Management Agenda. The goal isn't simply to accomplish these projects, Mina Hsiang, administrator of the U.S. Digital Service, told FCW on the sidelines of the conference. "It's about making iterative, user-centered design the status quo for how we implement programs."
Agencies Showcase Federal Cyber Progress, Outline Future Threats. During a hearing hosted by the House Subcommittee on Cybersecurity, Infrastructure Protection & Innovation, witnesses from federal agencies such as CISA, NIST, and the GSA all at the forefront of developing a stronger federal cybersecurity posture talked about what their agencies have done and will need to support a secure government network.
White House Officials Sizing Up Quantum Challenge. White House science and technology officials are working to size up a host of challenges that will be posed in the coming years as quantum computing technologies become more mature, including migrating security technologies and attracting a stronger quantum science workforce to the United States.
NIST Leaning on Strong Feedback for Cyber Framework Update. As the National Institute of Standards and Technology (NIST) works to update its influential Cybersecurity Framework – first issued in 2014 and later updated in 2018 – a NIST official said on May 17 that the agency is leaning on industry feedback as it embarks on the new update.
New federal workforce priorities; Identity management tools across government; Charting your zero-trust journey. CFO Act agencies will choose two workforce priorities to support over the next four years. Terry Gerton, president and CEO of the National Academy of Public Administration, explains how human capital leaders will start implementing these priorities.
One National Guard unit's idea to improve efficiency: spend less time filling out forms. "The information we were filling out on these forms was very repetitive … Early results from "HR Smart Weapon" are extremely promising. The initial idea grew out of an Air Force initiative that tries to find "airmen-led" ideas that might cut costs, improve readiness, or give airmen back some of the time they waste on non-value-added tasks.
USAF Kessel Run Moves to Approve New Acquisition Strategy. The United States Air Force's (USAF) Kessel Run software factory has begun a new software acquisition strategy that consolidates 21 different programs under a single acquisition strategy. The strategy, titled the Kessel Run Air Domain DevSecOps portfolio, was recently approved and signed out and is designed around how Kessel Run acts as a DevSecOps and Acquisition unit. In addition to consolidating programs into a single strategy, the strategy also creates five Software Acquisition Pathway "programs of record."
DoD Restructures R&E Office, Names Three Deputy CTOs. The Department of Defense (DoD) has restructured its Office of the Under Secretary of Defense for Research and Engineering (OUSD (R&E), DoD announced May 10. The DoD has redesignated the three current Directors of Defense for R&E as Deputy Chief Technology Officers (CTO).
Thanks @APEX_GC for a great discussion at #APEXLeadership2022 on the future of work, flexibility, collaborative workspaces and diversifying skills with @Sarah_Paquet @BusOfGovernment @aneetabains @AlayneJCrawford
How to interrogate ideas before they're put into action. New ideas should be scrutinized according to such concerns as what's not included, how critics might respond and whether front-line employees have the knowledge they need to support it, writes CEO coach Sabina Nawaz. "Checking our assumptions and ideas, especially with those who will be affected, doses us with the reality that the way forward isn't just expertise-based, but also rooted in the experience it creates for others," Nawaz writes. Harvard Business Review (tiered subscription model)
Ask "Why?" before jumping to "How?" Open-ended questions such as "Why?" and "What if?" are better for generating problem-solving ideas than closed questions like "How?" that focus on accomplishing a task, writes Linda Zhang. "The other upside of starting with a question is that it attracts people who are similarly curious, and want to partner up in search of the answer," Zhang writes. Leading With Questions blog
Staying ahead of disruption requires balance. Imbalances tilt companies toward failure whether they occur at the board level, in staffing, in demographics or in ways of thinking, writes Denise Graziano, CEO of Graziano Associates. Graziano outlines five areas of imbalance and how leaders can effectively address them. Chief Executive
5 ways teams can amplify and promote good ideas. Good ideas can be kept alive when co-workers amplify, develop and even challenge ideas to strengthen any weak areas, according to a study. "We saw team members keep ideas alive by sharing examples of a similar personal experience or of how a similar idea worked at a competitor or admired peer institution, or by describing how the idea could be beneficial and doable at their organization," write Patricia Satterstrom, Michaela Kerrissey and Julia DiBenigno. Harvard Business Review (tiered subscription model)
After the work is done, explore how you could improve. Consider performing a personal post-mortem assessment after tasks or projects to understand how you can do even better the next time, Frank Sonnenberg writes. Sonnenberg offers 10 tips for getting into this mindset. Frank Sonnenberg Online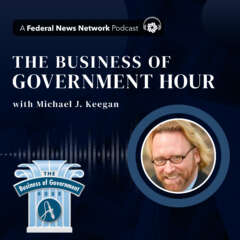 Next Week on The Business of Government Hour
:
A Conversation with Gene Dodaro
, Comptroller General, U.S. Government Accountability Office (GAO).
How has the mission of the U.S. Government Accountability Office evolved? How is GAO innovating the way it conducts its oversight mission? What does the future hold for the U.S. Government Accountability Office? Join host Michael Keegan as he explores these questions and more with Comptroller General Gene Dodaro, leader of the Government Accountability Office next week on The Business of Government Hour.
Broadcast Schedule: The show airs Monday at 11 a.m., and Friday at 1 p.m. on Federal News Network 1500AM WFED
Anytime, Anywhere on...
https://www.podcastone.com/the-business-of-government-hour
https://itunes.apple.com/us/podcast/the-business-of-government-radio-hou