Submitted by

TFryer

on Mon, 01/22/2018 - 19:48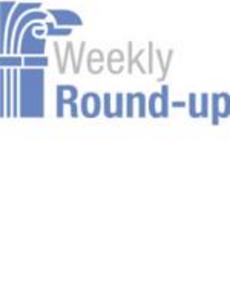 Articles from across the Web that we found interesting, the week of March 2-6, 2015.
Social Impact Bond Legislation Introduced. Bi-partisan legislation creating a $300 million fund to pilot "pay for performance" grants has been introduced in the House, with similar legislation to be introduced in Senate. Acquisition Reform Underway. Much can be done administratively to fix the acquisition process, and Federal News Radio reports that OMB's Anne Rung has laid out a series of next steps to expand initiatives underway, such as category management. Shared Services Gains Some Friends. OMB's controller, David Mader, says the next two years will be critical to embedding shared services in the government. A new advocacy coalition to support the spread of shared services has been formed, reports Federal News Radio. John Marshall has created the Shared Services Leadership Coalition to support legislative efforts to reduce existing barriers to expanding the sharing of common administrative services across agency boundaries. Also, a new report on Shared Services was released by the Partnership for Public Service. . . . a busy week! Fixing the SES. Federal News Radio has been running a series on problems with the Senior Executive Service and ways to fix them: Part 1: Is being in the SES today a joke? Part 2: Why we stay anyway. Part 3: Does it only require some tweaking? Part 4: Should we wipe the slate clean and start over? New GAO Report: SES system is troubled by ratings inflation and shrinking performance awards. Senior Executives Association View: Stop the beatings and morale will improve. Will the New IT Reform Law Fix Things? Federal Computer Week says more oversight might help. But in reality it is too soon to tell - the proof may lie in the implementing regulations due out in April, according to OMB. A Cool Use of Big Data and Analytics. Deloitte University Press analyzed the text of more than 1.3 million pages of Government Accountability Office reports issued over the past 26 years. The report, "Accountability Quantified," assesses whether GAO recommendations result in changes (yes) and which types of GAO recommendations and which agencies tended to be more effective and responsive. * * * * * The Business of Government Radio Show: Conversations with Leaders. How do other countries approach job finding for the unemployed? Are there lessons we can adapt here in the U.S.? Listen to Johannes Kopf, managing director, Austrian Public Employment Service. Broadcast Schedule: The show airs Monday at 11 a.m., and Wednesday at noon, on Federal News Radio 1500AM WFED If you can't wait, though, you can listen to (or download) this week's program and all our previous interviews.