Submitted by

JKamensky

on Fri, 03/20/2020 - 08:30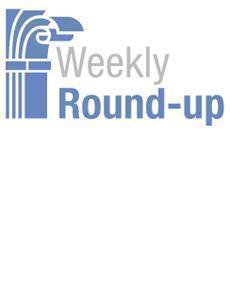 Articles from across the Web that we at the IBM Center for The Business of Government found interesting for the week of March 16-20, 2020.
John Kamensky
AI-Informed Rulemaking. Federal News Network reporter Tom Temin reports: "AI is actually far more ingrained in federal government operations than you might have realized. An eye-opener for me was a 122-page study by a group of eggheads from Stanford University and New York University, hired by the Administrative Conference of the United States, or ACUS.  . . . The ACUS-sponsored study found in fact 152 cases of AI applied by 64 rulemaking agencies."
Corona Virus – Who's in Charge? Government Executive reports: "Vice President Mike Pence said Thursday the Federal Emergency Management Agency will now lead the national response to the coronavirus. Previously the Health and Human Services Department was in charge."
Census Pause.  Federal News Network reports: "Less than a week into the Census Bureau's kickoff of the 2020 population count, the bureau has hit the brakes on its in-person fieldwork for the next two weeks, to help prevent the spread of the coronavirus pandemic. . . . Census Bureau Director Steven Dillingham said Wednesday that the bureau will suspend 2020 census field operations until April 1, 2020."
Budgeting for Corona Virus Fight. Federal News Network reports: " It turns out federal agencies need a lot more resources to scale up and support large-scale telework for their employees to respond to the rapidly evolving coronavirus pandemic. . . . Extra telework support is at the top of the list for many, and it's part of a $45.8 billion request the White House made Tuesday to Congress for additional 2020 funding.
Stressed IT Networks. Federal Times reports: "The White House asked Congress March 18 for nearly $1.8 billion in funding for information technology improvements for several departments as agencies encourage federal employees to telework."
Telework Stress Tests. Federal News Network reports: "The coronavirus pandemic has forced the hands of agency leadership to maximize flexibility on telework for their employees, in some cases making the unprecedented decision to send employees to work from home for about a month. . . . But former federal cybersecurity officials warn that this extraordinary volume of employees working from home over an indeterminate amount of time has put a unique stress test on federal IT systems."
Mandating Telework?  FCW reports: "On the heels of Sen. Chris Van Hollen's (D-Md.) March 16 letter to President Donald Trump, House leaders are calling on the White House to immediately issue an executive order mandating telework for all federal employees and contractors across the country." . . . The letter follows guidance from the Office of Management and Budget late Tuesday asking federal agencies to minimize face-to-face interactions with the general public over coronavirus concerns.
Michael Keegan
Weichert explains employee-facing crisis communications. Deputy Director for Management Margaret Weichert said OMB has been leading federal agencies in how to respond to employee questions operating status, telework and taking weather and safety leave. Despite plans to exit government last week, Office of Management and Budget Deputy Director of Management Margaret Weichert is staying on to triage federal agency response to the coronavirus at the workforce and management level.
AI called up in coronavirus fight. To help fight the COVID-19 pandemic, the administration is calling on the nation's artificial intelligence and machine learning experts to help scientists tease insights out of the growing troves of scholarly research into the virus.
Spinning up telework presents procurement challenges. As concerns over the coronavirus outbreak drives more agencies towards expanding employee telework, federal acquisition contracts can help ease some of the pain.
Disruptions create room for new ideas. Disruptions serve as a reminder that "[t]here are no straight lines to the future" and that organizations that don't at least consider the future are being negligent, writes Jeffrey Phillips. "Anticipating and thinking about the future, even when considering scenarios that don't pan out, give decision makers far more information about the future and potential outcomes and decisions," he writes. Innovate on Purpose
How you can cope with today's uncertainty. You can ease your anxiety during uncertain times by unplugging from the news, dismissing thoughts of blame or worry and making task lists, writes Marlene Chism. "Take charge of what you can control and decide to find ways to manage your stress and set yourself up for success when things speed back up," she writes. Marlene Chism
Be inspiring during crisis with a clear, simple vision. Unilever's list of do's and don'ts for handling the coronavirus outbreak is an example of the clear, empathetic communication employees need during crisis, according to a recent Korn Ferry webinar. Set a vision that's simple and easy to put into action, says Steve Newhall of Korn Ferry, citing Winston Churchill's "I never worry about action, but only about inaction." SmartBrief/Leadership
Communicate early and often during uncertain times. Communicate facts and give employees direction early in a crisis, address their concerns, give them specific tasks and seek their ideas on surviving and moving forward, writes Ken Blanchard. "Since they're the ones who will be implementing any new plans and strategies, their insights will be crucial, and you'll need their buy-in to succeed," he writes. How We Lead blog
Aston Martin exec: Bring your art to your career. Aston Martin Lagonda Chief Creative Officer Marek Reichman calls himself an "applied artist" and says watching his blacksmith father instilled a passion to create beautiful things. "That knowledge is so important as a creative, to fundamentally understand what it means to bend a piece of metal, form a piece of carbon, machine a solid billet of something," he says. New Atlas
Leadership Caffeine for Leading in a Crisis. Live and lead long enough, and at some point, you will find yourself navigating a crisis where the rulebook hasn't been written. We're at one of those points right now. If you pause for a second and tune-in to your deepest emotions, they likely run the gamut of concerned, confused, uncertain, and even frightened. You don't have all the answers. No one does in a crisis. However, your behaviors go a long way to gaining the collective support of your team members in pursuit of one answer and solution at a time. Put these ideas to work in pursuit of being you at your best in this challenging time.
* * * * * * * * *
Next Week on The Business of Government Hour: A Conversation with Professor James Perry and Bil Valdez on Preparing the Next Generation of Leaders. How are U.S. government agencies developing the next generation of leaders? What are agency-based leadership development programs? How best can we deliver effective leadership development? Join host Michael Keegan as he explores these questions and more with Professor Jim Perry and Bill Valdez on A Special Edition of The Business of Government Hour – Leadership Insights.
Broadcast Schedule: The show airs Monday at 11 a.m., and Friday at 1 p.m. on Federal News Network 1500AM WFED
Anytime, Anywhere on...
 https://www.podcastone.com/the-business-of-government-hour
https://itunes.apple.com/us/podcast/the-business-of-government-radio-hou