Submitted by

JKamensky

on Fri, 07/10/2020 - 10:24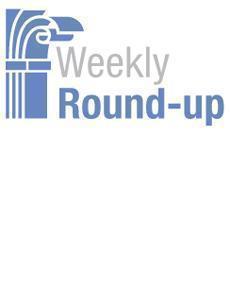 Articles from across the Web that we at the IBM Center for The Business of Government found interesting for the weeks of June 29 – July 10, 2020.
John Kamensky
Philly Benefits Connection. Harvard's Steve Goldsmith writes in Governing: "Designed around the user and not the bureaucracy, an innovative Philadelphia program uses data-matching so applicants won't have to fill out multiple forms for different assistance programs. . . . Thankfully, there are programs like BenePhilly that have long been using data and technology — and trust — to make this process easier, more efficient and more humane.
Fewer Degrees. Government Executive reports: "President Trump on Friday signed an executive order to overhaul requirements federal agencies use when evaluating job candidates, seeking to downplay the importance of college degrees. . . . The order requires agencies to increase the use of skill assessments and interviews with subject matter experts to determine an applicant's qualifications, rather than simply looking at educational achievements."
Take a Lesson. Howard Risher writes in Government Executive: "The Army has often been accused of being slow to change, but that notion is being challenged by "The Army People Strategy" released by service leaders last October. When implemented, the strategy should be a model for other federal agencies."
Employee Survey Underway. Government Executive reports: "Officials at the Office of Personnel Management on Thursday announced that the agency will start its annual survey of federal employees' engagement and morale [July 13], ending a two-month delay due to the novel coronavirus pandemic.
Team Ignite.  DefenseOne reports: "An eight-month-old team at U.S. Army Futures Command is putting a 21st-century spin on a Cold War idea: employing technology scientists and watchers to forecast trends and help prepare for war in coming decades. . . . The team's scientists are charting how advances in various fields will unlock more advances, out to 2050."
DOD to ContinueTelework.  MeriTalk reports: "While the Department of Defense (DoD) is taking a slow, phased approach, leadership is grappling with whether the culture of increased telework is here to stay. . . . Read the full report with recommendations and lessons learned here."
OMB: Need More Collab Tools. NextGov reports: "From her new vantage point at the Office of Management and Budget as deputy federal chief information officer, Maria Roat said the biggest cross-government lesson from the pandemic has been the need to continue digitizing government services. . . . Roat said the problem is not the tech, which has come far enough in recent years to enable cross-agency coordination. Instead, it will require a change in the way agencies think about working together."
VA Expedites Hiring.  Government Executive reports: "Using various authorities, some of which were newly granted in the 2020 Coronavirus Aid, Relief and Economic Security Act, VA has brought its time-to-hire down from a 94-day average to 10-12 days during the pandemic. In some cases VA has onboarded applicants in just three days."
Digitize VA's Electronic Health Records. NextGov reports: "Veterans Affairs is looking to robotic process automation to help digitize its backlog and integrate with the new electronic health record platform. . . . In the near term, VA plans to use the automated system to cull some of its records digitization backlog, which, as of July 2018 had reached nearly 600,000 documents that, if stacked, would reach five miles high, according to the VA inspector general.
CAP Goal Progress.  Government Executive reports: "The Trump administration has released an update to its agency and interagency goals . . . The Office of Management and Budget, which oversees the goals and the Performance.gov website that hosts updates to them, highlighted a few cross-agency priority goals that have now reached a "level of maturity" enabling agencies to shift from demonstrating their potential to institutionalizing them."
Michael Keegan
How DOD's executive exodus could affect tech modernization. Back-to-back resignations raise concerns about how things will be run without permanent leadership in key areas from policy to tech development.
OSTP: Changes needed to better share COVID data. Data sharing has been a crucial part of the global fight against the COVID-19 virus, but there are some hurdles that can slow the process down at federal agencies that collect that a lot of that data, according to one of the White House's top tech experts. While there have been exceptional efforts at federal agencies and research facilities to share the mountains of data they're accumulating on the disease in the last few months, there are practical obstacles that can be tricky to navigate, said Dr. Lynne Parker, the administration's deputy CTO.
How to change your business to match pandemic realities. Businesses looking to adjust to pandemic-created conditions should ensure they're choosing actions that align with strengths and capabilities, writes Mauro Guillen. Such changes must eventually lead to profit and should embrace concepts such as "shorter value chains, remote work, social distancing, consumer introspection, and enhanced technology use," he writes. Harvard Business Review online
Give employees the structure they need to innovate. Some employees are eager to contribute ideas, while others are reticent, but everyone can benefit from a structured process for assessing ideas, write Karin Hurt and David Dye, who offer a four-point framework. Let's Grow Leaders.
* * * * *
Next Week on The Business of Government Hour: Conversation with Dave Marchick, Director of the Center for Presidential Transition at Partnership for Public Service. What is the history of U.S. Presidential Transitions? Why it is transition so important? How does the Center for Presidential Transition at the Partnership for Public Service work to improve this process?  Join host Michael Keegan as he explores these questions and more with Dave Marchick, Director of the Center for Presidential Transition at Partnership for Public Service. That's next week on The Business of Government Hour.
Broadcast Schedule: The show airs Monday at 11 a.m., and Friday at 1 p.m. on Federal News Network 1500AM WFED
Anytime, Anywhere on...
 https://www.podcastone.com/the-business-of-government-hour
https://itunes.apple.com/us/podcast/the-business-of-government-radio-hou