Submitted by

sfreidus

on Tue, 12/26/2017 - 10:59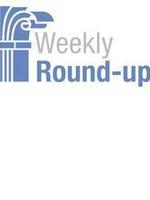 Articles from across the Web that we at the IBM Center for The Business of Government found interesting, week of June 27-July 1, 2016.
Nominee for OMB Deputy Director for Management Gets a Hearing.  Government Executive reports that Andrew Mayock, President Obama's nominee to be the deputy director for management at the Office of Management and Budget, had his confirmation hearing this past week.  Senators queried him about a range of topics, such as improper payments, hiring reforms, and IT spending. He committed to helping ensure a smooth transition to the next Administration. 
Get Your Ethics Training Before Transition!  FedWeek reports: "The Office of Government Ethics is urging participation by agency ethics officials in its programs designed to facilitate the upcoming presidential transition, which it started with a summit earlier this year. . . . OGE said that since then it has held seven distance learning events involving some 1,500 registrants.'
John Kamensky
The Analytics of Waiting in Line.  Shelley Metzenbaum, in an article for Government Executive, asks: "In an era of data visualization, mobile apps, and an abundance of electronic information screens, isn't it time for every government agency that serves people who must wait—whether at a state DMV, TSA, Social Security Administration, public recreation facility, or municipal parking lot—to report wait time performance in ways that reduce the pain of waiting?"
Continuing FITARA's Momentum in Next Administration.  In a story in NextGov, a panel of agency CIOs offer their insights as to how agencies can continue the momentum implementing the provisions of the Federal IT Acquisition Reform Act in the coming months.
How Many Political Appointee Positions Are There?  A Government Executive op-edsummarizes a recent study, showing the key number of political appointees requiring Senate confirmation is 1,100 – and a recent study breaks them down by type.  For example, a quarter of these positions require management expertise; 17 percent are ambassadors; 11 percent are policy; and 8 percent are C-suite roles.  There are about 3,000 other political appointee positions, as well.
Clinton Offers Tech-Related Management Initiatives.  According to NextGov, the Clinton campaign has released a policy paper "detailing her "Technology & Innovation" agenda . . .  Hillary Clinton's campaign announced she wants to make the newer tech groups founded during President Barack Obama's tenure -- including the U.S. Digital Service and 18F -- a permanent part of the executive branch."  Government Executivenotes that Clinton also supports implementation of the DATA Act.
IT Refresh Fund Has 50-50 Chance.  According to Federal News Radio, the proposed $3.1 billion IT modernization fund has a 50-50 chance of passage.  It writes: "Neither the House nor the Senate included the bill that would create the fund in their appropriations bills."  But Hill staffer  . . . .But there are certainly other ideas floating around out there and other ways that this can be gotten at. I don't want to say the ITMF is not necessary and that it's not needed. We certainly think that modernization is, but there are other ideas out there.
IT Refresh Fund Isn't Enough; More Reforms Needed.  FedScoop reports that federal CIO Tony Scott says: "While the modernization fund is a major starting point for replacing many of the government's oldest IT systems, funding isn't the only thing holding agencies back. To truly change, agencies need to also update their overly expensive and dated "capacity cost model," which is used to measure the expenses needed for agencies to grow, Scott said. They will also need to change their focus to more cyclical and regular IT investments and re-investments."
GAO: DOD Headquarters Cuts Need Better Tracking.  A new GAO report notes: "Since 2014, and in part to respond to congressional direction, the Department of Defense (DOD) has undertaken initiatives intended to improve the efficiency of headquarters organizations and identify related cost savings, but it is unclear to what extent these initiatives will help the department achieve the potential savings it has identified. In a 2015 review of its six business processes, DOD identified $62 billion to $84 billion in potential cumulative savings opportunities for fiscal years 2016 through 2020." 
Gartner's Top Ten List.  "To enable government transformation initiatives, Gartner has identified the top 10 strategic technologies in 2016 and provides recommendations to CIOs and IT leaders regarding adoption and benefits. It is not a list of what government CIOs spend the most time or money on, rather it is a list of strategic technologies that Gartner recommends they should have a plan for in 2016."
* * * * *
The Business of Government Radio Show.  Forging Transformational Leadership - Why do leaders succeed or fail? How do leaders direct ambitious change? What strategies do leaders use to overcome opposition and win allies? Join host Michael Keegan and Professor Harry Lambright, of the Maxwell School of Citizenship and Public Affairs at Syracuse University and author of the IBM Center report, Forging Transformational Change, as they explore leaders and leadership.
Broadcast Schedule: The show airs Monday at 11 a.m., and Friday at 1 p.m. on Federal News Radio 1500AM WFED.
If you can't wait, though, you can listen to (or download) this week's program and all our previous interviews at businessofgovernment.org.