Submitted by

cmasingo

on Thu, 12/21/2017 - 11:17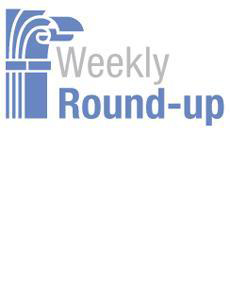 Articles from across the Web that we at the IBM Center for The Business of Government found interesting for the week of June 26-30.
John Kamensky
Restored Faith.  FedScoop reports on comments by Cong. Gerry Connelly at a conference, noting: "With agencies now required to report their spending data in compliance with the Digital Accountability and Transparency Act, it's a chance for the federal government to earn some trust from the American people."
Empty Seats. The Washington Post reports: "In more than half of Trump's 15 primary executive departments, only one Trump appointee has been confirmed: the secretary who heads the agency.  . . . . The numbers, gathered as of Friday [June 23], show Trump has taken action on about 120 Senate confirmable positions at the major departments. His three immediate predecessors had all nominated around 200 or more by this point."
Vacancies Act.  In further analysis of the Post article (see above), Government Executive reports: "New presidential administrations get a break under the 1998 Federal Vacancies Reform Act: an extra 90 days to fill top agency jobs in addition to the 210-day maximum for which acting officials can fill in." But the potential implications of continuing past this maximum (which will be reached about mid-October) is assessed in an op-ed by Dr. Matthew Dull: "The Vacancy Act stipulates who may fill acting positions and limits the length of time acting officials may serve. While systematic data tracking acting officials are not available, one can make a reasonable prediction that beginning this fall, many acting officials appointed by Trump will serve in violation of the Vacancy Act."
Who Got an "A" on Their FITARA Scorecard? Federal News Radio reports: "USAID became the first agency earlier this month to receive an "A" on the Federal IT Acquisition Reform Act (FITARA) scorecard from the House Oversight and Government Reform Committee. . . . While most agencies stagnated, USAID lifted its grades from a "D" to an "A+" over the last six months."
Reorg:  DOD-Style.  The Government Accountability Office reports: "While DOD has improved
coordination across the combatant commands and Joint Chiefs of Staff, the department continues to face similar organizational and management challenges among the military departments and within the Office of the Secretary of Defense. In particular, DOD's military departments and functional organizations have not always worked well together to accomplish departmental objectives.'
OAI Priority: Culture Change. NextGov reports: "The White House Office of American Innovation announced in March has been an object of fascination among the government community. . . . On Tuesday, Matt Lira, special assistant to the president for innovation policy and initiatives, provided a blueprint of the Office of American Innovation's efforts. First up: government modernization."  Lira noted, according to Government Executive:""We want to bring people together so we can work on these problems, and hopefully imbue a culture that will endure."
Michael Keegan
Next wave of cyberattacks could target health devices. There are few high-tech scenarios more nightmarish than attacks on connected medical devices. Imagine a pacemaker held for ransom by a foreign hacker or a medical center spoofed into giving patients toxic doses of drugs. But the proliferation of connected devices and the easy availability of spy-grade hacking tools is potentially a recipe for disaster. A group of former officials from the Department of Homeland Security and the intelligence community suggests the U.S. financial services sector might make a good model for health care vendors and institutions looking to protect themselves.
Big data, AI key to DOD supply-chain security. The Department of Defense is consuming more and more chips and lines of code, which translates to more supply-chain vulnerability. Officials and industry leaders argue big data and artificial intelligence will be critical tools to manage that risk going forward. Benjamin Richardson, DOD's deputy director for information and industrial base protection, said that the traditional approach has been for an intelligence center to gather supply-chain threat data, package it into a report and push it out to program offices at suppliers. "That's not an efficient way of kind of dealing with these things," he said, adding that approach can take weeks or months. Instead, he said defense security services must engage directly with industry to share threat information. "I've been a big data advocate in the department to kind of push that. How do we get that information out to those companies to allow them to address those risks in almost a real-time fashion?" he asked. "That is something we need keep exploring, kind of keep pushing."
Is the Data Act proving out? The federal government and U.S. citizens alike are seeing the initial benefits of the transparent federal spending data provided by the first reports under the Data Act, according to federal agency and congressional officials. Spending reports under the Digital Accountability and Transparency Act began being posted last month on the Treasury Department's USASpending.gov site, after three years of governmentwide preparations led by Treasury and the General Services Administration.
Confronting the culture of fear in government. Steve Kelman gives kudos to DHS' Soraya Correa for facing the FLASH cancellation head-on. 
* * * * * * *
Next Week's The Business of Government Radio Show: Todd Simpson, Chief Information Officer, Food and Drug Administration
What is the Food and Drug Administration's IT strategy? How is FDA changing the way it does IT? What is FDA doing to leverage the advances of mobile technologies? Join host Michael Keegan next week as he explores these questions and more with Todd Simpson, Chief Information Officer, at the US Food and Drug Administration.
Broadcast Schedule: The show airs Monday at 11 a.m., and Friday at 1 p.m. on Federal News Radio 1500AM WFED.
If you can't wait, though, you can listen to (or download) this week's program and all our previous interviews at businessofgovernment.org.