Submitted by

MKeegan

on Fri, 07/08/2022 - 13:03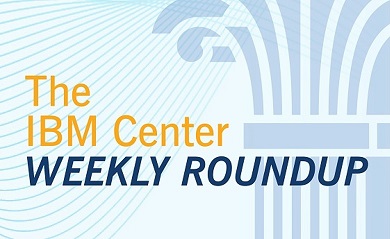 Highlighting articles and insights in public management and leadership that we have found of interest for the week ending July 8, 2022
Quarterly President's Management Agenda and Agency Priority Goal Updates. The Office of Management and Budget is publishing the latest President's Management Agenda (PMA) quarterly updates on Performance.gov highlighting key progress advancing our three core priorities: strengthening and empowering the Federal workforce; delivering excellent, equitable, and secure Federal services and customer experience; and managing the business of government.
Artificial Intelligence and Procurement: Series of Essays.  Responsible AI is a Management Problem, Not a Purchase. Developing ongoing programs to monitor AI and sustain good outcomes is essential for ensuring AI accountability.
Advancing Zero Trust with AI. As Federal agencies work to mature zero trust environments and stay ahead of the next big threat, fusing AI with more traditional cybersecurity strategies may be key for progress.
Fed CTOs Share Top Priorities for Their Agencies. Chief technology officers (CTOs) from the Department of Homeland Security (DHS), Department of Labor (DoL), U.S. Marshals Service, and the Naval Information Warfare Systems Command (NAVWAR) this week shared what their top priorities are going forward to ensure technology in government continues to evolve. For Sanjay Koyani, CTO at the DoL, his number one priority is ensuring emerging technology innovation continues to be built out as a mature service for the department's program areas, and "not as an add-on."
Federal Agency Customer Experience Scores Hang Steady. Federal government agencies' customer experience scores hung fairly steady in Forrester Research's US Customer Experience Index Rankings 2022 report issued last month, even as rankings for some business sectors declined. The annual rankings measure customer experience quality across 13 industries and 221 brands. The index measures scores on a 100-point scale which looks at important customer experience quality. U.S. government agencies had an average at 62.3 out of the 100-point scale, which mirrors last year's 62.6 score.
How Cities and Counties Are Thinking Big with Their ARPA Plans. Across the country, some local governments are using federal aid from the American Rescue Plan to launch "transformational" projects in areas like affordable housing, public safety and ridding homes of lead—things that will endure long after the money is spent.
Question your assumptions to unearth your blind spots. Leaders can uncover their own blind spots by digging deeper in conversation with peers and direct reports and seeking out data and unique perspectives that can challenge their assumptions or calcified opinions, writes executive coach and author Robert Bruce Shaw. "The best leaders know that the questions they ask are as important as the answers they provide," Shaw writes. ThoughtLeaders
Leaders must ask key questions to create solutions. Strategically minded leaders understand that success depends on asking innovative questions that encourage people to think creatively, writes David Burkus. The five most important questions leaders need to ask are about identifying the organization's top priorities, deciding what success looks like, identifying obstacles, figuring out needed resources, and deciding which people need to be on the team. David Burkus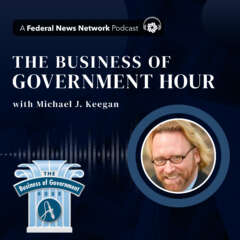 Next Week on The Business of Government Hour: How can governments emerge stronger and better prepared for future shocks? What can be done to modernize supply chains? How does emerging stronger and more resilient rest on a solid foundation of data analytics and systems security?  Join host Michael Keegan as he explores these questions and more on a Special Edition of The Business of Government with Mike Stone and Tim Paydos authors of the IBM Center report, Emerge Stronger and More Resilient: Responding to COVID-19 and Preparing for Future Shocks…
Broadcast Schedule: The show airs Monday at 11 a.m., and Friday at 1 p.m. on Federal News Network 1500AM WFED
Anytime, Anywhere on...
https://www.podcastone.com/the-business-of-government-hour
https://itunes.apple.com/us/podcast/the-business-of-government-radio-