Submitted by

cmasingo

on Fri, 12/22/2017 - 09:41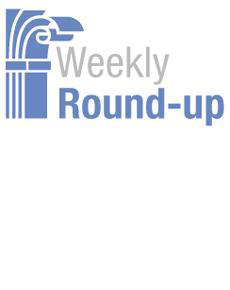 Friday, February 24, 2017
Articles from across the Web that we at the IBM Center for The Business of Government found interesting for the week of February 20-24.
Regulation Elimination SWAT Teams.  Government Executive reports: "President Trump signed an executive order on Friday creating new task forces at every federal agency that will identify regulations for elimination or modification."
Moving Boxes.  Long-time public executive Feather O'Connor Houston writes a cautionary op-ed for Governing: "Reorganizing a government's agencies and services -- whether consolidating them or breaking them up -- isn't easy. There are some important things to keep in mind."
Vertical solutions for horizontal problems? Long-time public administration observer, professor Don Kettl, writes a cautionary op-ed for Government Executive: "Any day now, President Trump is expected to sign an executive order that would lay the groundwork for reorganizing the federal government. It's a monumental undertaking, and one that could stumble on a fundamental flaw: The former businessman's instinct is to view government vertically, with agencies and programs run from the top. But government's biggest and toughest problems are horizontal—coordinating programs across government, and with nonprofits and private companies. As the last two administrations have learned the hard way, attacking horizontal problems with vertical strategies doesn't work. It can also have disastrous political consequences."
We're here to break rules.  NextGov reports: "An Obama initiative to create a tech startup inside government routinely violated security procedures, skirted requirements, played fast and loose with personal information and communicated using personal emails, according to a savage watchdog report released Tuesday. . . .Program officials, however, say the inspector general is confusing "box checking" with security.
Highs and Lows. The Partnership for Public Service released a special ranking of selected federal agencies based on employee surveys.  Federal News Radio writes:"Agencies and subcomponents with the highest employee engagement vastly outscored their counterparts who sit at the very bottom of the 2016 Best Places to Work rankings. . . . Overall, federal employees said they were generally happier and more engaged in the workplace in 2016. For the second consecutive year, employee engagement rose last year, this time by 1.3 points for an overall score of 59.4. But agencies still largely lag behind the private sector, where engagement sits at about 77 points."
Excising Waste in DOD.  Federal News Radio reports: "The Defense Department is relying on teams with broad expertise to crosscut bureaucratic tiers and clean waste in the Pentagon. . . . A Feb. 17 memo from Defense Secretary James Mattis is taking to heart a task Congress legally required DoD to take up in the 2017 defense authorization act. . . . The memo assigns "cross-functional teams" (CFTs) to consolidate tasks and duties the military services separately perform."
DHS makes management progress. The Government Accountability Office reports: "the Department of Homeland Security's (DHS) efforts to strengthen and integrate its management functions have resulted in the department meeting three and partially meeting two of GAO's criteria for removal from the High-Risk List."
Embrace the digital version, by law.  Government Executive reports: "If more Members of Congress embraced the digital revolution, the drop in the government's printing bills would be, well, substantial, according to the Congressional Budget Office. . . . The Federal Register Printing Savings Act, which cleared the House Oversight and Government Reform Committee on Feb. 14, would deny members hard copies of the "official gazette of the United States Government" unless they specifically renew their annual subscription."  Savings? $1 million a year!
* * * * * * *
This Week's The Business of Government Radio Show.  What are quadrennial planning reviews? How can these reviews inform the development of agency strategic plans? What lessons can be learned for all federal departments as they develop their strategic plans? Join host Michael Keegan as he explores these questions and more with Prof. Jordan Tama of American University and author of the IBM Center report Maximizing the Value of Quadrennial Strategic Planning.
Broadcast Schedule: The show airs Monday at 11 a.m., and Friday at 1 p.m. on Federal News Radio 1500AM WFED.
If you can't wait, though, you can listen to (or download) this week's program and all our previous interviews at businessofgovernment.org.