Submitted by

MKeegan

on Fri, 02/19/2021 - 13:11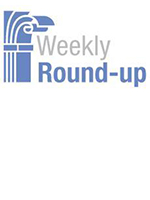 Friday, February 19, 2021
Highlighting articles and insights that we have found interesting for the period ending February 19, 2021
Michael J. Keegan
Pentagon plans for spectrum policy changes, modernizing IT tools. It's been three months since the Defense Department unveiled its new, updated electromagnetic spectrum strategy and some of the first implementation priorities expected this year will be modernizing IT tools and untangling regulatory constraints. DOD is working on an implementation plan, expected to be completed in March, to address capability and policy challenges with a new governance body and improving spectrum tools, said Frederick Moorefield, the deputy chief information officer for Command, Control, Communications, and Computers and Information Infrastructure Capabilities.
Changes coming to federal cyber in wake of massive breach. The White House today said it is planning "executive action" to address cybersecurity gaps that allowed a breach of nine federal agencies and about 100 private sector companies to persist undetected for months as part of government response to a wide ranging hack involving IT management software SolarWinds and other commercial products.
GSA preps guidance for using CMMC in civilian contracts. The General Services Administration wants to get ahead on training and education materials contracting officers will need as Cybersecurity Maturity Model Certification requirements become standard in government contracts.
Keith Nakasone, the GSA's deputy assistant commissioner for IT acquisition, said the agency is developing ordering guides for contracting officers who use government-wide acquisition contracts (GWACs).
We all need help, so ask for it. Bill Perkin has survived cancer and a plane crash, both of which are reminders of how we all need help, whether from co-workers, control tower operators or doctors. "You might be the leader uplifting others one week and the one reaching out for a hand another time," he writes. Vistage Research Center  
The 8 "spokes" you need to find alignment and purpose. When talent, passion and opportunity merge, we tend to find purpose in our lives, writes organization development expert Robert Sicora. He outlines eight areas of alignment for personal and business growth, including being aware of your values and how service to others can generate the biggest impact. SmartBrief/Leadership
3 strategies to make virtual presentations engaging. Simplify your slides, use frequent audience polls and vary the tone and pitch of your voice to create an engaging online presentation, writes Jim Anderson. Full Story: The Accidental Communicator
Agile isn't a universal strategy. Not all companies are suited for an agile business model, especially if they can't adopt modular products or processes, although even these firms might be able to outsource agility, write researchers Yves Doz and Maria Guadalupe. "Whichever industry you are in, rushing headlong into Agile without due consideration could hobble rather than improve your business," they write. INSEAD Knowledge
Here's how this general tackled the Ebola crisis. Leading during a crisis is a matter of bridging differences, communicating clearly and being involved without dominating, writes retired Maj. Gen. Bryan Watson, who helped lead the US response to the 2014 Ebola crisis. Watson offers six lessons he learned from this crisis response that leaders elsewhere can study. Chief Executive online
John Kamensky
State Center for Evidence, Governing reports: "A Center for Results-Driven Governing has been established at the National Conference of State Legislatures (NCSL) to increase confidence in outcomes by curating and sharing lessons learned from decades of evidence-based policymaking. . . . NCSL will create new resources, gather existing ones, provide training and help connect stakeholders [according to center director Kristine Goodwin]."
Next Steps for Performance. Janet Weiss, in an op-ed for Government Executive writes: "he abrupt recall of OMB guidance and the removal of performance reporting from the budget process mark a turning point for the performance management framework and for the incoming administration. . . . Where does performance management go from here? Given the right conditions, goal setting and performance measurement can improve performance across public and private sector organizations. I offer four observations in relation to GPRAMA."
Who Are You? Federal News Network reports: "agencies have run into challenges verifying the identity of benefit recipients, and fraudsters have exploited gaps in this process, using stolen personal information to obtain pandemic relief. . . . The increasing scope of these problems led Reps. Bill Foster (D-Ill.), John Katko (R-N.Y.), Jim Langevin (D-R.I.) and Barry Loudermilk (R-Ga.) to introduce the Improving Digital Identity Act last September.[which will be re-introduced]."
Organizing for Success. Ed DeSeve and Mark Pisano, in an op-ed for Government Executive, write: "The incredibly ambitious scope of the Biden administration's "American Rescue Plan" and the outlines of the expected subsequent phase, "Build Back Better," raise both extraordinary organizational and management challenges and opportunities for the administration. . . . To ensure the success of these new investment programs, the president should immediately establish a National Investment Board by executive order . . . "
* * * * * *
Next Week on The Business of Government Hour: A Conversation with Dr. Ron Jarmin, Acting Director, U.S. Census Bureau. What are the strategic priorities of the U.S. Census Bureau? How is Census improving its data collection and data products? What is the Census Bureau doing to innovate and make a difference? Join host Michael Keegan as he explores these questions and more with  Dr. Ron Jarmin, Acting director at the U.S. Census Bureau next week on The Business of Government Hour.
Broadcast Schedule: The show airs Monday at 11 a.m., and Friday at 1 p.m. on Federal News Network 1500AM WFED
Anytime, Anywhere on...
 https://www.podcastone.com/the-business-of-government-hour
https://itunes.apple.com/us/podcast/the-business-of-government-radio-hou