Submitted by

MKeegan

on Fri, 02/05/2021 - 11:32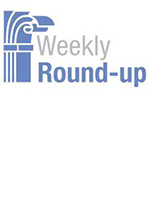 Highlighting articles and insights that we have found interesting for the period ending February 5, 2021
Michael J. Keegan
Small drones, training could be standard issue for service members. Small drones could become as ubiquitous as smartphones for service members as the Army leads the Defense Department's counter unmanned aerial systems strategy. Col. Marc Pelini, division chief for capabilities and requirements for the Pentagon's Army-led Joint Counter Small UAS Office (JCO), said the idea is to make counter UAS job "agnostic." "I think inherently the Army is really looking hard at making counter UAS a [military occupational specialty] agnostic platform where...anyone from a cook to a medic to an infantryman, tanker can operate the system," said Pelini.
Duct tape and baling wire: 3 ugly truths about innovation. While the term "innovation" conjures countless possibilities of sleek new technologies, the reality is far less attractive. In practice, the path to innovation is a bumpy one, with roadblocks, potholes and flat tires along the way. That said, even the ugliest innovations serve a purpose when it comes to real-world, operational systems. A prime example of "ugly" innovation in action can be found in Army and Air Force undergraduate aviation training programs. By applying commercial entertainment gaming technologies and methodologies, these programs are delivering faster training times, reduced instructor-to-student ratios and even improved student engagement. Bottom line: It doesn't have to be pretty to solve a problem.
Foster plans push for digital ID legislation. Rep. Bill Foster (D-Ill.) today said he will likely reintroduce legislation that aims to overhaul the country's fragmentary personal digital identification systems. Foster previously introduced the "Improving Digital Identity Act of 2020" with Rep. John Katko (R-N.Y.) in September. He announced his intention to bring up the bill in the 117th Congress. The legislation establishes a task force of federal, state and local officials to develop a new "standards-based architecture" for digital identity verification as well as determine if it is plausible for government agencies to provide identification services to private sector entities through a fee-based model.
3 ways leaders can solicit ideas from the team. Leaders can encourage better meeting participation and idea exploration by saying less and asking better questions, writes BTS Associate Director Luba Koziy. "There's certainly a place for adding ideas and information yourself, but leaders are best positioned to actively listen and then point out the common themes emerging from the group," she writes. SmartBrief/Leadership
Is your leadership suffering from deja vu? People who are stuck in unproductive or unfulfilling habits need to examine their patterns, routines and processes, writes Karin Hurt. "You have time to consider what matters most, what lights you up, and how you can add the most value to the world," she writes. Let's Grow Leaders
Why worst-case scenarios can teach us the most. No plan is immune from surprises, and so being prepared for all possible scenarios is wise even when you are hopeful for the best outcome. Such preparation can help us handle adversity, learn from experience and regroup for new possibilities. Farnam Street
Focus on value over win/win when negotiating. Good negotiators seek to add value instead of offering immediate concessions without exploring all possible solutions, says Clint Babcock. High-level negotiators "don't focus on the win/win, they focus on the process of understanding what their counterpart values," he says. Skip Prichard Leadership Insights
Mental exercises that can make leaders smarter. Relatively simple mind games such as thinking about "If/then" scenarios, wondering "What if?" or walking through the "wish, outcome, obstacle and plan" process can yield benefits by yourself and with co-workers, writes Wally Bock. These exercises can help teams develop relationships and don't require in-person presence, Bock writes. Three Star Leadership
How CEOs have embraced digital during the pandemic. Customers have become more accustomed to digital transactions, and the challenge for companies is to meet those demands on the back end while keeping the user experience simple and easy, say CEOs including Bank of America's Brian Moynihan, Walgreens' Stefano Pessina and IBM's Arvind Krishna. Seven other CEOs and Nasdaq President Nelson Griggs also discuss what they've learned about digital strategy during the pandemic. Chief Executive
Why your teams are stagnant or spinning. A lack of accountability and collaboration can cause teams to become stagnant, isolated or circling the same issues without resolution, writes Kristin Hendrix. She offers a matrix of team environments that illustrates what happens when there's the right mix of accountability and working together.Leadership Vitae
John Kamensky
Kudos to Civil Servants. Government Executive reports: "Speaking at the State Department, Biden . . . noted that he worked with career diplomats as vice president and while he served in the Senate, where he chaired the Foreign Relations Committee, and personally witnessed their tireless efforts. . . . "The main message I want to communicate to you all is . . . you're vital and the strength of our nation depends in no small part on you," Biden said. "You are the center of all that I intend to do. You are the heart of it." 
Telework in Louisiana State Government. RouteFifty reports: "Telework became mandatory in Louisiana in mid-March . . . The transition wasn't smooth. According to the audit, thousands of state workers—83.6% of agency leaders and 47.2% of employees—were hampered by "barriers related to technology," according to a report, compiled by the Louisiana Legislative Auditor's office . . . along with best practices from federal agencies and leaders in other states."
State of State Addresses. Governing reports: "When the nation's governors delivered their annual State of the State addresses in 2020, broadband was on a notable upswing. . . . In 2021, the prevalence of broadband references skyrocketed. COVID-19-induced remote everything exposed gaps and disparities in every state in the country. . . .On a related note, 2021 marks a departure from the last several years in another way: Governors got a closer-than-ever look at how prepared (or not) states were to deliver services to citizens without face-to-face contact."
Evidence Rules! Government Executive reports: "a memo issued last week by President Biden to federal agency heads has the potential to launch a new golden age of evidence-based policymaking. . . . There are several reasons why the administration's "Memorandum on Restoring Trust in Government Through Scientific Integrity and Evidence-Based Policymaking" is important. First, it signals commitment from the very top to increasing agencies' use of evidence and data . . . "
Federal Data Strategy. The Partnership for Public Service released a new issue brief on the federal data strategy, noting: "As next steps are developed, it will be important to consider the evolution of data and technology, to draw on lessons learned from past reform efforts and to build on progress already made. The table and resources provided offer a starting point for understanding how data and technology initiatives have evolved through past administrations."
Linch Pins of Government. In commentary for Government Executive, written as a "Memo" to incoming Biden deputy secretaries, Mark Abramson and Paul Lawrence write: "Congratulations on your nomination. During the Obama administration, we had the unique opportunity to interview 16 deputy secretaries. We asked each about their experiences, how they defined their position, and how they measured their success. They shared insights we think are still relevant and want to share them with you."?
10 Years On. In commentary for Government Executive, Don Moynihan writes about the implications of the Trump OMB director's elimination of implementation guidance for performance management, noting: "Over the last 20 years I have studied patterns of performance information use among public officials. The research that I, and others, have done has gradually changed my mind about the U.S. performance system, converting me from a skeptic, who thought the costs outweighed the benefits, to a cautious optimist. Let's talk about that research."
* * * * * *
Next Week on The Business of Government Hour: A Conversation with Katherine Willoughby on How Localities Continually Adapt Enterprise Strategies to Manage Natural Disasters. How do U.S. local governments apply enterprise approaches in natural disaster preparedness, emergency management, and post-disaster recovery? What strategies can localities adopt and adapt to build greater resiliency and support economic recovery following a natural disaster? Join Michael Keegan as he explores these questions and more with Katherine Willoughby co-author of the IBM Center report, How Localities Continually Adapt Enterprise Strategies to Manage Natural Disasters next week on The Business of Government Hour.
Broadcast Schedule: The show airs Monday at 11 a.m., and Friday at 1 p.m. on Federal News Network 1500AM WFED
Anytime, Anywhere on...
 https://www.podcastone.com/the-business-of-government-hour
https://itunes.apple.com/us/podcast/the-business-of-government-radio-hou