Submitted by

MKeegan

on Fri, 08/12/2022 - 13:37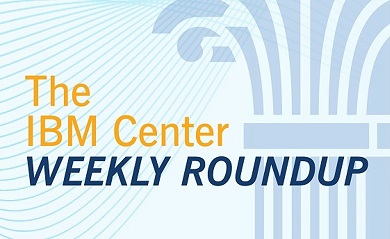 Articles and insights in public management and leadership that we have found of interest for the week ending August 12, 2022.
Commerce, NASA leaning on the Evidence Act to push common priorities. Only in the last year has the 2019 Foundations for Evidence-Based Policymaking Act started to demonstrate a real impact on agency missions. As agencies updated their strategic plans for 2022, many used the law to drive better cross-agency conversations. David Walters, the chief of strategic planning, performance management and reporting branch at the NASA Johnson Space Center, said "What the Evidence Act did is it forced us to focus that down into a narrow list of priority questions. We now think of it in terms of yes, like we're looking at 50 or 60 different things, but within that, here's the five or six key priorities that we're going to focus on for the next four years,"
From IT to workforce to CX, agencies must justify their investments decisions in 2024. There are requirements in the 2024 budget guidance from the Office of Management and Budget to continue to build talent teams, to prepare for the future of work by reducing or consolidating office space and there is an entire appendix on combating climate change through investments. One of the biggest pushes for 2024, however, is around evidence-based decision making. OMB is telling agencies to do more to build up their skillsets and capabilities to build "credible, relevant evidence that is critical for decision-making on agency priorities that are built into their budget submission to OMB.
Book Review: Solving Public Problems – A Practical Guide to Fix Our Government and Change Our World. This is a book review on Solving Public Problems written by Beth Simone Noveck (New Haven, CT: Yale University Press, 2021, 352 pgs.) Dr. Noveck is widely known as an evangelist for digital innovation. But in this book, she focuses on the need to develop a cadre of "public problem solvers" to fix government more broadly. She outlines four sets of skills they need to be successful and the steps that need to be taken to build the capacity to involve both public servants and citizens in tackling public challenges. Her book is a plan of action that is supplemented with exercises at the end of each chapter and a free on-line training course with video tutorials and worksheets.
CISA's Connelly Charts Agency Activity on Zero Trust Work. Speaking at ATARC's Zero Trust Summit Sean Connelly, Trusted Internet Connections (TIC) program manager and senior cybersecurity architect at CISA, pointed to ongoing agency work on the identity pillar of zero trust. He also said agencies were at work toward meeting deadlines to migrate or create at least one FISMA-moderate system that is newly accessible over the public internet without relying on a virtual private network (VPN) or other network tunnel.
Army Seeking More Connected Technology for Soldiers. The United States Army said in a recent solicitation that it's interested in engineering services for a project to provide soldiers with integrated, latest-generation technologies for training and combat purposes. The scope of the project is to design and develop solutions for small unit solider systems to work in a more cohesive manner and support warfighting functions.
How three agencies cope with funding uncertainty under continuing resolutions. Great summary by @dfriedmanWFED of a recent @USGAO report on the operational impact of congressional continuing resolutions on operations of 3 federal programs.
How to stop making mountains out of molehills. Obsessively thinking about how things can go wrong can lead to self-doubt and inaction, writes Gregg Vanourek, who recommends reframing events in a positive light, talking with trusted advisers and helping others. "Catastrophizing is a bit like taking a microscope to our worst fears and viewing them at a scale a hundred times their actual size," Vanourek writes. Gregg Vanourek
Leadership losing its luster? Try these strategies. Leaders can stay enthusiastic about their job amid challenges by creating a network of support they regularly connect with outside of their business and by fostering a company culture of togetherness and innovation, writes Kurt Motamedi, a professor at Pepperdine University Graziadio Business School. "Senior executives who foster a non-threatening working environment that encourages respect for everyone are more likely to produce and inspire breakthrough inventions and results," Motamedi writes. Chief Executive
4 crucial steps to help your team handle change. Rapid change can overwhelm your team, writes Lolly Daskal, who offers four steps leaders can use to ease the process, including clearly communicating what's happening, keeping the pace of change reasonable and being empathetic to employee needs. "Try to help your team learn to view change positively, as an opportunity for building and using new skills in the face of high demand," Daskal writes. Lolly Daskal
2 strategies to create a recession-resilient culture. A culture that is aligned with your brand and emphasizes customer connections will be one that can weather an economic downturn, says Denise Lee Yohn in this video. "And provide visibility to the entire customer journey so your people can determine where to focus your limited resources in the customer experience," Yohn says. SmartBrief/Leadership
5 problem-solving styles to help make better decisions. Knowing your problem-solving style -- whether you trust your gut, do research or seek advice from others -- can help you break out of old patterns and try new ways to approach decision-making, writes Cheryl Strauss Einhorn, founder and CEO of Decisive. Einhorn outlines five styles as well as their strengths and weaknesses and how leaders can choose between them to make better decisions. Harvard Business Review (tiered subscription model)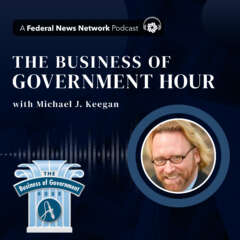 Next Week on The Business of Government Hour: Driving Development Results: A Conversation with Reggie Mitchell, Chief Financial Officer, USAID.  What is the mission of the U.S. Agency for International Development (USAID) and its Office of Chief Financial Officer? What are USAID's key financial management priorities? How has USAID's CFO transformed how this office operates? Join Michael Keegan as he explores these questions and more with Reggie Mitchell, Chief Financial Officer at USAID. Next week on The Business of Government Hour.
Broadcast Schedule: The show airs Monday at 11 a.m., and Friday at 1 p.m. on Federal News Network 1500AM WFED
Anytime, Anywhere on...
https://www.podcastone.com/the-business-of-government-hour
https://itunes.apple.com/us/podcast/the-business-of-government-radio-