Submitted by

cmasingo

on Thu, 12/21/2017 - 09:51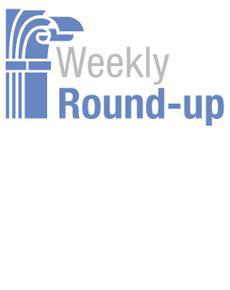 Articles from across the Web that we at the IBM Center for The Business of Government found interesting for the week of August 7-11, 2017.
John Kamensky
Exciting Opportunities. Government Executive reports: "Though their written plans remain shrouded from public view, agency officials charged by the Trump White House with making government more efficient say they are "excited" about what they see as a rare opportunity for systemic and lasting change to government operations."
Workforce Down. Government Executive reports: "The Trump administration has shed nearly 11,000 federal employees during its first six months, reversing a two year trend of gains throughout the executive branch."
SSA Early Retirement. Government Executive reports: "The Social Security Administration is opening up separation incentives to nearly every job category across its workforce, with about one in four employees eligible to leave. . . . . All employees who wish to take advantage must separate by Sept. 1." Administrative law judges are ineligible to apply (see next story).
SSA Hearings Delay. Government Executive reports: "The Trump administration is looking to restock the bench of executive branch judges who rule on cases ranging from Social Security disability claims to labor relations disputes, but advocates say that hiring would only partially fix the problems that ail agencies. . . . A shortage of support staff, such as clerks and attorneys, is the driving force behind the growing number of outstanding claims."
New GSA Personal Performance Improvements in the Works. Government Executivereports: "the General Services Administration updated its internal employee performance improvement plan to focus on "linking individual performance to organizational goals, clarifying performance expectations, and providing appropriate and timely recognition of exceptional performance."
IG One Stop.  FCW reports:  "The federal government is setting up a transparency website for the public to view audits, investigations and other reports by federal inspectors general. . . . The new oversight.gov site is currently in beta, but is functional and houses records from 36 agencies, departments and commissions going back to 2000."
Crackdown. Government Executive reports: "Federal employees could soon face increased oversight on their use of government travel and purchase cards, with the Senate unanimously approving a measure aimed at curbing misuse and abuse of spending. . . . . The Saving Federal Dollars Through Better Use of Government Purchase and Travel Cards Act would task the General Services Administration with combing through the governmentwide data it already maintains to identify "patterns of potential misuse.""
Goal-Setting. In an op-ed in Government Executive, Oliver Staley writes: "A new study of US undergraduates suggests students who set task-based goals—such as taking a certain number of practice tests—will outperform students who set performance-based goals, such as a letter grade for the course. The findings, from economics professors at the University of California at Irvine, Purdue University, and the University of Florida, have been released in a working paper (pdf) by the National Bureau of Economic Research, and so hasn't been peer reviewed yet."
Michael Keegan
VA's legacy systems aren't ready for the Data Act.  A just-released oversight report reveals that the legacy systems at the Department of Veterans Affairs aren't ready to support many Data Act requirements. . . . According to the report, dated November 2016 but released on Aug. 8, there are serious limitations posed by the department's legacy systems that challenge financial reporting requirements mandated by the Digital Accountability and Transparency Act. VA officials told auditors that the department's 25-year-old Financial Management System, its core system for financial accounting, will only achieve partial Data Act compliance.
How the Army is driving the cyber-EW merger. The Army is beginning to implement recommendations from a cyber and electronic warfare doctrine released in April. Maj. Gen. John B. Morrison Jr., commander of the Army Cyber Center of Excellence and Fort Gordon said that the doctrine is the first of its kind to include standards and guidelines for electronic warfare and is now being integrated into the center's training for officers as well as enlisted soldiers.  
What's next for agency reorg plans? A comprehensive reform of the federal government is a top management priority for the Trump White House, but proposed budget cuts and continued leadership vacancies pose additional challenges to successful reform. . . . As it stands, agencies are wrapping up their reorganization plans to "eliminate or reorganize unnecessary or redundant federal agencies," as mandated by a March executive order that directed agency heads to submit the plans within 180 days and tasked the Office of Management and Budget with a lead role in carrying out the reorganization effort.
Meet the new face of government IT contractors (part 2).  Steve Kelman connects with another FLASH winner to discuss different ways of delivering IT. 
* * * * * * *
This Week's The Business of Government Radio Show. What are the strategic priorities of Labor's Office of Unemployment Insurance? How does the UI program work? What are improper payments and how has UI program sought to reduce them? Join us as we explore these questions with Gay Gilbert, Administrator, Office of Unemployment Insurance within the U.S. Department of Labor.
Broadcast Schedule: The show airs Monday at 11 a.m., and Friday at 1 p.m. on Federal News Radio 1500AM WFED.
If you can't wait, though, you can listen to (or download) this week's program and all our previous interviews at businessofgovernment.org.