Submitted by

MKeegan

on Fri, 08/07/2020 - 12:40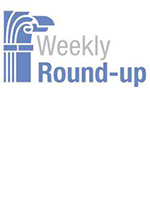 Highlighting articles and insights that we found interesting for the week ending August 7, 2020
Michael J. Keegan
Navy shifts to zero trust mindset to deal with COVID-related telework. The Navy's top cyber official said he expects the department to move "aggressively" towards a zero trust security model to secure government systems while a critical mass of employees continues work from home and log in from personal devices due to the COVID-19 pandemic. Shortly after the virus started spreading across the U.S., the Navy set up an internal collaboration tool called Commercial Virtual Response, according to Chief Information Security Officer Chris Cleary. While operational and classified work was still routed through secure facilities, the tool allowed hundreds of thousands of Navy employees to continue working while under stay-at-home orders by accessing agency information through the cloud on their government, mobile or even personal device.
Virginia launches first COVID notification app based on Apple-Google tech. Virginia is offering residents a COVID-19 exposure notification app that does not rely on personal information or location data but instead uses Bluetooth signals to alert other app users that they've been in contact with an infected person. COVIDWISE was built by the Virginia Department of Health (VDH) in partnership with development from Spring ML using CARES Act funding. It marks the first statewide deployment of the COVID-19 exposure notifications system application programming interface jointly created by Apple and Google. 
OPM reorganizes HR data management teams. OPM reorganizes HR data management teams. The new Human Capital Data Management and Modernization Directorate aims to advance use of data to improve decision-making, but the union sees the change as another attempt to merge the Office of Personnel Management and the General Services Administration.
TVA rescinds plans to fire tech workers. The federally owned power company called the plan to fire workers and outsource IT operations as a "disappointing misstep" after the president blasted the move.
4 factors that create a trusted leader. Credibility is key for leaders who want to build a high-trust environment, but they must use that leverage to be transparent and honest, especially during a crisis, writes Stephen M.R. Covey. "The reality is that with trust as our currency, we can be far more agile, collaborative and innovative," he writes. Chief Executive online
6 questions to ask when crisis sweeps away normalcy. A crisis can be used by leaders to uncover what's not working and discover opportunities for growth, writes Eileen McDargh. She offers six questions leaders can ask to pinpoint such improvements and how to develop the "intelligent optimism" that marks resiliency. SmartBrief/Leadership
Use these questions to get at the root of problems. People often jump right to solving problems but starting with six questions focused on root causes can be more productive, writes Art Petty. "While tackling a symptom might feel good, it's the systemic issues we want to fix to eliminate future problems and improve the situation," he writes. Art Petty
Why pessimism has its merits. A little bit of pessimism can go a long way, helping you create realistic expectations and prepare for things to go sideways, writes Dan Rockwell. "You need enough pessimism to anticipate difficulties and enough optimism to keep moving forward," he writes. Leadership Freak
How to overcome work-from-home struggles. Early benefits of working from home are wearing off, and employees need help from managers in creating new structures and connections while staying energized, writes Jim Haudan. "And since working from home doesn't seem to be going anywhere, the sooner we master leading in this physically distant world, the better for us all," he writes. SmartBrief/Leadership
John Kamensky
Reimagining 311 Services in Pandemic. Government Technology reports: "At the height of the COVID-19 pandemic, New York City's 311 service reached nearly 200,000 calls a day, prompting significant changes in business as usual and a new reliance on data-driven decision-making. . . . New Yorkers turned to their 311 service for information around making medical appointments, securing a small business loan, or meals for shut-ins.
Max Telework. Federal News Network reports: "More than 20 Senate Democrats and Sen. Lisa Murkowski (R-Alaska) are urging Congress to require maximum telework for federal employees during the ongoing pandemic."
DOD Telework with Classified Info. FedScoop reports: "The Department of Defense wants its new remote work environment to support more sensitive, classified information as the Pentagon makes teleworking a long-term fixture, CIO Dana Deasy said [last] Thursday."
It's Skills Not Degrees. Federal Times reports: "The Office of Personnel Management released its timeline Friday for removing degree requirements from the majority of federal job listings and moving to a more assessment-based hiring process."
OPM Reorg. Government Executive reports: "OPM Is Reorganizing Employees to Get Around Ban on GSA Merger, Union Claims. . . Over the weekend, the Office of Personnel Management moved nearly two dozen employees into the agency's HR Line of Business, which is being renamed with GSA support."
Data Science Training.  FedScoop reports: "Beginning in mid-September, the Office of Management and Budget will teach up to 60 government employees data science skills like coding, graph analytics, and data visualization and ethics, while tapping into coronavirus datasets."
Navigating Disruption. A new report led by Bill Eggers notes: "Coping with today's COVID-19 challenges and thriving in tomorrow's disruptive environment calls for enhanced capabilities in three areas: foresight, agility, and resilience."
Telehealth Enters Mainstream. NextGov reports: "President Donald Trump signed an executive order Monday targeting the improvement of health care for patients and medical providers in rural communities, expanding access to telehealth services in those areas and elsewhere and extending some telehealth flexibilities prompted by the pandemic to last permanently beyond it.
* * * * * * *
Next Week on The Business of Government Hour:

A Conversation with Suzette Kent, former Federal Chief Information Officer

.
What is next for IT modernization and digital transformation within the U.S. federal government?  How else can federal technology transform the lives of citizens? What does the future hold for federal IT? Join host Michael Keegan as he explores these questions and more with
Suzette Kent, former Federal Chief Information Officer
next week on The Business of Government Hour.
Broadcast Schedule: The show airs Monday at 11 a.m., and Friday at 1 p.m. on Federal News Network 1500AM WFED
Anytime, Anywhere on...
 https://www.podcastone.com/the-business-of-government-hour
https://itunes.apple.com/us/podcast/the-business-of-government-radio-hou