Submitted by

MKeegan

on Fri, 04/09/2021 - 09:50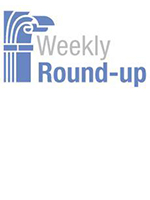 Highlighting articles and insights that we have found interesting for the week ending April 9, 2021
Biden's $1.5 trillion 2022 budget plan tilts spending toward civilian agencies. The administration is adding money to multiple tech modernization programs and removing the Overseas Contingency Account from the Defense Department request and folding in warfighting funds into the base budget. The topline or "skinny" budget contains $769 billion in non-defense spending and $753 billion in national defense programs. Non-defense spending is slated to rise 16% over 2021 levels, while defense spending remains basically flat at $753 billion.
DOD bets big on financial data to improve business performance. The Defense Department is betting that financial data will help improve its business operations from optimizing the workforce to divesting of legacy systems.  Gregory Little, DOD's deputy comptroller for enterprise data and business performance, said the new organization aims to use data analytics to improve business processes, decision making and digital transformation.  Workforce training and optimization top Little's priorities from robotic process automation to using analytics for historical budget analysis and predictive modeling.
White House plans order on industrial control systems. The Biden administration plans a separate executive order focused on industrial control systems that operate utilities such as water treatment and energy delivery as part of an overall effort to improve the nation's cybersecurity.  The move tracks with a planned sprint on industrial control systems scheduled for this summer by the Department of Homeland Security. "We picked control systems because those are the systems that control water systems, power systems, chemical systems, across the U.S. And we're seeking to have visibility on those networks to detect anomalous cyber behavior and block anomalous cyber behavior," Anne Neuberger, the cybersecurity lead on the National Security Council, said at an April 8 online event hosted by the Council on Foreign Relations.
Two Models for Successful Intergovernmental Data Sharing. The COVID-19 crisis has drawn increased attention to government data, and to the ability to quickly link important data sets across diverse sources. Two main models characterize how intergovernmental data sharing efforts are led and managed – one is primarily led and managed by employees who are inside government and the other is typically led at the policy level by government staff but at the operational level executed by collaborating third party intermediaries, such as a university, a think tank, a research organization or a data standards organization.
IT at Department of Veterans Affairs has gone from siloed to streamlined. The coronavirus chatbot at the Department of Veterans Affairs has cut call center volume at the agency in half as part of the push for DevSecOps at the agency. Daniel McCune, Executive Director for the Enterprise Portfolio Management Division in the Office of Information and Technology at the VA, said his department pivoted from project teams to product teams and made development and operations more blended and streamlined through its DevSecOps transformation.
Appeals have been stalled at the Merit Systems Protection Board for more than four years, and leaders on the Government Operations subcommittee in the House want the White House to get moving on board nominations. Reps. Gerry Connolly (D-Va.) and Jody Hice (R-Ga.) urged President Joe Biden to nominate new board members to the MSPB quickly in an April 6 letter.  As a result of the lack of Senate-confirmed officials at the agency, the board can't issue decisions on appeals or issue reports or studies. Currently, the backlog of appeals sits at more than 3,000 cases. Currently, the agency is run by agency general counsel Tristan Leavitt.
States dive into unemployment system upgrades. Kansas is taking a major step in modernizing its unemployment insurance system, issuing a request for proposals for updating its 40-year-old system. The state is looking for a comprehensive unemployment insurance systems that manages benefits, claims, appeals and tax applications. The solution must include secure data migration, integration with other state systems as well as partner systems, user self-service, case management, training, documentation and ongoing support, according to the request for proposals. 
In Wisconsin, the Department of Workforce Development announced it was moving forward on modernizing its outdated UI system without legislative funding. Hawaii is also in the middle of a UI upgrade. Working with Solid State Operations, Hawaii's Department of Labor and Industrial Relations is replacing its legacy mainframe system designed in the 1980s with a web-based application.
The world is complex, and our thinking must be, too. Mental frameworks can make a big difference in your success, including when you look to challenge your assumptions and look to help rather than defeat people through debate, writes organizational psychologist Adam Grant. "[A]nchor your identity in mental flexibility rather than foolish consistency," he writes. Next Big Idea Club Magazine
5 tactics to make meetings more efficient. Too many meetings are wasted by excessive talking because people aren't prepared, are having the right conversation at the wrong time, or are uncomfortable with silence, writes Laurie Cure, CEO of Innovative Connections. "While bottom-lining is sometimes referred to as being brief in our communication, I prefer to think of it as zeroing in on your key points quickly," she writes. SmartBrief/Leadership
Why motivation doesn't help you form new habits. Old habits are broken and new habits formed when people set intentions, write them down and start formulating actions to implement those desires, writes performance coach Zack Blakeney. Write out sticky notes outlining a new habit, he writes, and put them in places that tempt you, such as the pantry door that contains the junk food. Thrive Global
3 signs that a team isn't working well together. Teams might be disengaged when people are giving opinions more than asking questions, not talking about concerns or not generating ideas, writes Aad Boot. "Are we building on the argumentation of the other or are we following our own reasoning?" Boot writes. LeadershipWatch blog
* * * * * *
Next Week on The Business of Government Hour: A Conversation with Sherri Greenberg on Future of Work in Local Governments beyond COVID-19. How are local governments using remote and hybrid working arrangements? How will local government operations and management change post pandemic? What key questions do government executives need to ask to meet the demands of a post pandemic time? Join host Michael Keegan as he explores these and more with Sherri Greenberg, contributor to the IBM Center Special Report, COVID-19 and its Impact on a Special Edition of The Business of Government Hour...
Broadcast Schedule: The show airs Monday at 11 a.m., and Friday at 1 p.m. on Federal News Network 1500AM WFED
Anytime, Anywhere on...
 https://www.podcastone.com/the-business-of-government-hour
https://itunes.apple.com/us/podcast/the-business-of-government-radio-hou