Submitted by

MKeegan

on Fri, 04/16/2021 - 13:01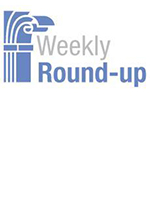 Highlighting articles and insights that we have found interesting for the week ending April 16, 2021
OPM digs into the post-pandemic puzzle of remote work and locality pay. OPM digs into the post-pandemic puzzle of remote work and locality pay. An Office of Personnel Management official said that the office is looking into pay administration rules in terms of remote work as part of broader efforts to provide guidance for the long-term future of a more dispersed federal workforce.
Fed OIGs Leveraging Technology to Adjust to Pandemic Landscape. Federal Inspectors General have the crucial task of agency oversight, often handling that job for large agencies while operating on relatively small budgets. To keep up with their responsibilities amid the COVID-19 pandemic, IG offices have had to leverage new technologies – and old technologies in new ways – over the past year-plus. Check out what they are doing.
House Oversight presses for details on TMF repayment plans. A group of House Democrats is asking administrators of the revolving Technology Modernization Fund how they will make sure its payback mechanisms don't "atrophy" after the massive surge in money from the American Rescue Plan.
USCIS CTO Talks Data Quality and Modernization. Rob Brown, chief technology officer (CTO) at the Department of Homeland Security's U.S. Citizenship and Immigration Services (USCIS), today discussed the importance of data quality checks as well as what steps USCIS is taking to accelerate its digital modernization.
Clear Strategy Needed for Information Warfare, DoD Official Says. With information warfare growing in the competition arena, a clear strategy and a joint force provider to usher in this strategy are necessary for the United States to combat influence operations by foreign adversaries, U.S. Marine Corps (USMC) Lt. Gen. Dennis Crall said.
Nakasone: Workforce Development Issues Top Daily Thinking. Running both the National Security Agency (NSA) and U.S. Cyber Command in an era of expanding cyberattacks pushes a lot of pressing issues to the top of a leader's to-do list, but for  Gen. Paul Nakasone – who heads both organizations that are key to U.S. efforts to operate in cyberspace outside of national borders – workforce development tends to rise above the rest.
JAIC feels pressure to go faster as tight budgets loom. The Defense Department's Joint Artificial Intelligence Center feels the pressure to move faster as tight defense budgets loom in future years. Lt. Gen. Michael Groen, the JAIC's director, said budget constraints in current and potentially future fiscal years will only increase the department's need for enterprise-level artificial intelligence capabilities. The JAIC, which was shifted from the office of the CIO to sit under the deputy defense secretary, has been working to accelerate its efforts and increase AI's use across the Defense Department in an effort called JAIC 2.0.
From COBOL to Cloud: DOD's Digital Journey. COBOL was introduced in 1959 and standardized 10 years later. It has served as the backbone of mainframe business computing. In fact, the name itself is an acronym for "Common Business-Oriented Language."  It has been widely used by the U.S. Defense Department. But even with updates, COBOL's fundamental architecture has become outdated. The project started by identifying and then evaluating various alternative solutions with a view to formulating a high-level technology roadmap for the transition. It was settled on a COBOL-to-Java code automated refactoring solution, to be implemented in three phases over approximately three years.
The Billionaire Who Controls Your Medical Records. Very interesting profile of Judy Faulkner founder of electronic health record (EHR) vendor EPIC: "chronicl[ing]the story of a patient's healthcare over time." Insight into how the industry may be changing. #healthcare #healthtech #datasharing #interoperability #healthit #privacy #cybersecurity
Laugh more, lead better. Naomi Bagdonas and Connor Diemand-Yauman, lecturers at Stanford's Graduate School of Business, hilariously explore the power at the intersection of humor, business, and leadership. It's no joke. The duo amuse and introduce students to the science and benefits of leading with laughter in business settings and a new world of remote interactions. Here's a sample of their zany shtick. Roll the tape or read the transcript below.
Catch 22 and The Kobayashi Maru. The term Catch 22 is broadly used to describe a tricky problem or a no win, or even an absurd situation. You have a couple of choices for solving a problem but neither of them actually solve it and likely make the problem worse. Here are some leadership lessons from Capt. James T. Kirk.
Why now is the time to focus on strategic agility. Organizational agility helped many companies adjust to the pandemic, but now the focus must shift to strategic agility, which starts with clear internal communication of strategy, resilience-building and worker retraining, writes consultant Kerry Goyette. "Strategically agile organizations are ready to pivot and innovate, and they're able to define clear strategies based on future trends," she writes. InnovationManagement
Ditch SWOT in favor of hypothesis testing. The longstanding use of Strengths, Weaknesses, Opportunities and Threats analysis should be replaced by a hypothesis-led approach that produces data-driven analysis that's "a mile deep and an inch wide," writes Roger Martin. "Your patience will be rewarded with analyses that are far more precise and produce much more compelling results," he writes. Medium (tiered subscription model)
Leadership communication must match the situation. Leaders need to know that communication isn't one-size-fits-all, and they need to understand how their methods of communication and the platforms they use will affect employees, writes Scott Eblin. "If you don't take a strategic approach to your communications, it's way too easy to get into a reactive mode of always catching up to the curve," he writes. Eblin Group
What lessons has the pandemic taught you? The pandemic has forced people to think differently about their habits and values, about social issues and about what they hope to achieve in their careers and lives, writes Robyn McLeod. "How do you want to move forward to find greater thoughtfulness and satisfaction in the work you do and how you show up at work?" McLeod writes. Chatsworth Consulting Group
Why innovation should be messy and even divisive. This article shares 10 lessons of innovation from former Apple executive Guy Kawasaki, including that innovation should be meaningful, ahead of the curve, imperfect and a bit controversial. "If your innovation is missing any of these, it might fall into the trope of mediocrity," writes TriangleIP founder Deepak Syal. InnovationManagement  
* * * * * *
Next Week on The Business of Government Hour:Transforming the Business of Government - A Special Edition of The Business of Government Hour. How has the management landscape of the federal government changed over the last 30 years? What lessons can be learned from the past to inform future strategies? Join host Michael Keegan next week for a Special Edition of The Business of Government Hour highlighting some of the most significant management efforts that have transformed how government does business.
Broadcast Schedule: The show airs Monday at 11 a.m., and Friday at 1 p.m. on Federal News Network 1500AM WFED
Anytime, Anywhere on...
 https://www.podcastone.com/the-business-of-government-hour
https://itunes.apple.com/us/podcast/the-business-of-government-radio-hou