Submitted by

TFryer

on Wed, 01/24/2018 - 22:08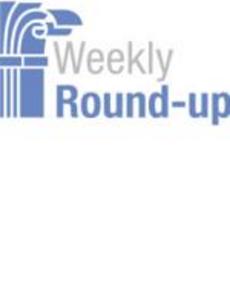 Thursday, September 26, 2013
Articles from across the Web that we found interesting, the week of September 23, 2013
Gadi Ben-Yehuda
Dan Chenok
John Kamensky
Michael Keegan
Contractors critique GSA's new workspace 
GSA's transformation of its F Street NW headquarters in Washington into a consolidated, flexible and open workspace for its employees is causing some headaches for federal contractors. Most appear to be the kinds of short-term glitches associated with any new office, but a few of the changes have some contractors worried about longer-term consequences. 
Quality not a priority in security clearance process, GAO says 
Concerns over missed red flags in Navy Yard shooter Aaron Alexis's background have thrust the federal government's security clearance program into the spotlight. The Office of Personnel Management - and its contractors - which accounts for 90 percent of the federal government's background investigations, has faced persistent challenges with security clearances over the years, according to the Government Accountability Office 
NIST puts finishing touches on critical infrastructure cyber framework 
The preliminary version of the framework will be published in mid-October, followed by several months of public comment. NIST plans a final release of the voluntary framework in February. 
6 sci-fi DARPA projects 
1. Super-fast fiber for next-gen sensors 
Fiber-optic communication is fast, but the glass fiber is actually a limiter of data-transmission speeds. In July, officials at the Defense Advanced Research Projects Agency announced that they have radically improved the design of "hollow-core" fiber to boost performance and have developed design and production capacity for that fiber here in the United States. 
The Business of Government Radio Show: Chuck Prow and Robert Shea
The Business of Government Hour features a conversation about management with a government executive who is changing the way government
What would happen if time became a key performance metric in government efficiency and effectiveness? What is fast government? How can we develop strategies and tools to deliver Fast Government? What are the barriers to innovation, speed, and performance? Join host Michael Keegan next week on a Special Edition of The Business of Government Hour.
Broadcast Schedule: The show airs Monday at 11 a.m., and Wednesday at noon, on Federal News Radio 1500AM WFED
If you can't wait, though, you can listen to (or download) this week's program and all our previous interviews at businessofgovernment.org and by searching our audio archives.