Submitted by

TFryer

on Wed, 01/24/2018 - 22:13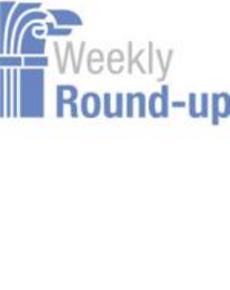 Friday, September 20, 2013
Articles from across the Web that we found interesting, the week of September 16, 2013.
Gadi Ben-Yehuda
This week, it's all about opening government.
Like a Vienna Game (that is: Knight Opening): TechPresident reports that "For the first time, the Knight Foundation is giving special priority to projects focusing on open government by awarding funds to ten local information projects as part of the Knight Community Information Challenge."
Opening the Digital Gates.  In Austrailia, reports The Age, Communications spokesman Malcolm Turnbull predicts that "as far as possible virtually all government interactions with the public are able to be conducted digitally by 2017, using video conference, using the web, using apps, using smartphones… being agnostic about devices, but ensuring Australians can engage with government as efficiently as possible".  Related: On Slate, Farhad Majoo opines that email is "ubiquitous, meritocratic, and forgiving" and thus will never die.
Inspiring Openness, and Keeping it Safe. Over on FedTech, Jimmy Daly has collected six videos of new-to-OSTP Code for America Founder Jennifer Pahlka explaining the whys and hows of open government. Related: On State Tech, Sandra Gittlin lists "5 Best Practices for Protecting Your Endpoints," because open is great, but secure is imperative. 
John Kamensky
Michael Keegan
GSA encourages mobility to reduce real estate needs 
The Total Workplace program will modernize the federal workforce while reducing costs for office space and energy, GSA argues. The General Services Administration wants to reduce office space and increase energy efficiency across the federal government by encouraging agencies to embrace a more mobile workforce. 
OMB tells agencies to prepare for possible shutdown 
In the unlikely event that any agency leaders had forgotten that funding runs out on Sept. 30, a new memo from Office of Management and Budget Director Sylvia Mathews Burwell offers a reminder -- and urges them to update their contingency plans. 
GAO critiques NOAA satellite programs 
The National Oceanic and Atmospheric Administration is in the midst of developing two major satellite systems worth more than a combined $22 billion. The programs are vital to the future of the country's weather prediction efforts, but the Government Accountability Office has issues with both.   
Gold in the data, but a shortage of miners 
Demand for analysts able to mine the mountains of data generated by federal agencies, including intelligence and homeland security, continues to soar as the government competes with the private sector for promising prospects and universities struggle to fill the need.
The Business of Government Radio Show: Dr. Robert Childs
The Business of Government Hour features a conversation about management with a government executive who is changing the way government
For the past decade, Chancellor Robert D. Childs has led NDU's iCollege. Under his visionary leadership, the college has become the international leader in providing graduate-level certificates, educational services, and learning experiences in Information Assurance, Chief Information Officer, eGovernment, Chief Financial Officer, IT Project Management, and strategic leader competencies to government employees; and was designated as a "National Center of Academic Excellence (CAE) in Information Assurance Education."
Broadcast Schedule: The show airs Monday at 11 a.m., and Wednesday at noon, on Federal News Radio 1500AM WFED
If you can't wait, though, you can listen to (or download) this week's program and all our previous interviews at businessofgovernment.org and by searching our audio archives.