Submitted by

evalery

on Fri, 12/29/2017 - 16:18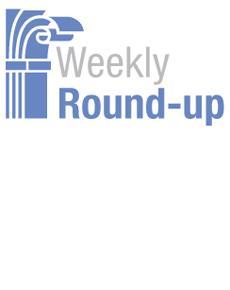 Thursday, September 8, 2011
Articles from across the Web that we found interesting, the week of September 05, 2011
Articles from across the Web that we found interesting, the week of September 05, 2011
Gadi Ben-Yehuda
Dr. John Bordeaux
We continue to have an education system that measures content absorption rather than what matters; measures of affective and cognitive development.  IBM's CEO study demonstrates the key trait needed in the workforce: creativity.  Where is the standardized test to measure creativity in U.S. schools?  Instead, we cling to outmoded measures and compound the error by presuming to measure the value proposition of new ideas based on these.  Until we have measures that matter, education remains a data-free system ruled by beliefs rather than knowledge.
For years, users experienced "blue screens of death," data loss through server room power surges, viruses that ravage hard drives - all accepted as a cost of a computing workforce.  But if a "cloud" service is unavailable for 30 minutes - with NO data loss - it 'rocks the industry?'  "Google Docs' downtime is the most recent in a string of high-profile cloud outages that have rocked the industry and called into question the reliability of cloud computing services."
In business, in school, in life - we know we learn most from our failures.  In the public sector, however, failure is still taboo. 
Dan Chenok
John Kamensky
The Business of Government Radio Show: Robert F. Hale
The Business of Government Hour features a conversation about management with a government executive who is changing the way government does business. The executives discuss their careers and the management challenges facing their organizations. Past government executives include Administrators, Chief Financial Officers, Chief Information Officers, Chief Operating Officers, Commissioners, Controllers, Directors, and Undersecretaries.
Robert F. Hale is the principal advisor to Secretary of Defense Robert M. Gates on all budgetary and fiscal matters, including the development and execution of the Defense Department's annual budget of more than $600 billion.
Each week, The Business of Government Hour interviews government executive who are changing the way government does business. The show airs four times a week on two radio stations in the DC Metro Area. If you can't wait, though, we also put it online. You can also search our audio archives for your favorite interview.