Submitted by

evalery

on Fri, 12/29/2017 - 17:19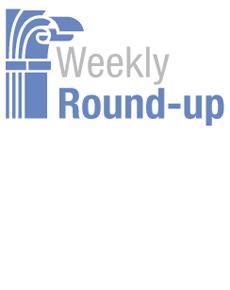 Thursday, October 20, 2011
Articles from across the Web that we found interesting, the week of October 17, 2011
Articles from across the Web that we found interesting, the week of October 17, 2011
Gadi Ben-Yehuda
Dr. John Bordeaux
IARPA project ready to begin - NYT calls it "Big Data Eye in the Sky," echoing the Total Information Awareness project.  Did we really believe that TIA would not be pursued again?  Big data is already around us, the tools to exploit it are available.  Remember the cardinal rule of databases:  they will be used. 
The remarkable story of New Orleans schools.  Is there any path to reforming a broken system other then the one that runs through destruction? 
Facebook wants your kids, please don't be surprised.  Read a great but unattributed quote this week regarding social media:  "If you aren't paying for the service, then you are the product."  
Dan Chenok
John Kamensky
Three "Must" Reads.  People often ask me what I read on a regular basis to keep up with what's going on in government.  Here are three (free) resources I turn to on a regular basis:
GovManagement.  John Martin's daily email that aggregates that day's news of what is happening in government management at the federal, state, and local levels is something I look at every day, and find something that I'd never have seen otherwise.
The Behn Report.  Harvard's Bob Behn publishes a 2-page on-line report on public management that provides insight, advice, and droll comments on government management, especially when it comes to improving performance.
The B&G Report.  Journalists Katherine Barrett and Richard Greene survey the state and local government scene, reaching back to their contacts in every state and every major city, to provide context and insight on a regular basis to readers of Governing magazine, every couple of weeks.  They are always worth reading.
The Business of Government Radio Show: Dr. Nick Nayak
The Business of Government Hour features a conversation about management with a government executive who is changing the way government does business. The executives discuss their careers and the management challenges facing their organizations.
The show airs fives times a week on two radio stations in the DC Metro Area.
Dr. Nick Nayak is helping to professionalize the federal acquisition workforce; implement methods to obtain acquisition savings; and recruit the next generation of acquisition professionals.
Broadcast Schedule: Saturday, October 22 at 9:00 a.m & Friday, October 21 at 2:00 p.m on  CBS Radio 1580AM on   For those outside of the Washington, D.C. area, you can listen to our live webstream on CBS Radio 1580AM. Monday, October 24 at 11 a.m., Wednesday, October 26 at Noon, and Thursday, October 27 at Noon on Federal News Radio 1500AM WFED
If you can't wait, though, you can listen to it or download our interview with Beth and all our interviews at businessofgovernment.org and by searching our audio archives.