Submitted by

TFryer

on Wed, 01/24/2018 - 21:50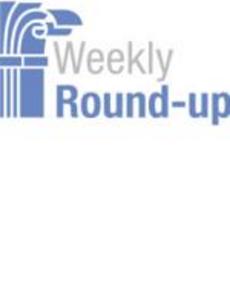 Thursday, October 17, 2013
Articles from across the Web that we found interesting, the week of October 14, 2013
Gadi Ben-Yehuda
This week is all about data in its many forms and for its many uses:
Dan Chenok
John Kamensky
Cyber Security Flaws.  Andy Medici, Federal Times, writes that a new study: "found that 49 percent of security breaches at federal agencies are caused by employees bypassing security measures, primarily when surfing the Web, accessing emails and downloading files." . . . Because employees find the security protocols burdensome. . . . Hmmm. . . .
Reformed Export Controls.  Zachary Fryer-Biggs, Federal Times, reports that a four year long effort to reform the export control system is taking its first step this week.  The goal is to "provide increased overseas opportunities for US companies."  One of the architects noted that prior administrations had tried and failed at this effort, so this is seen as a big step. . . . One of those good news stories overwhelmed by current events.
GCN Awards.  Government Computer News announced the winner of its Government Executive of the Year as well as the Industry Executive of the Year.  Both are well-deserved – Danny Werfel is the government executive; he is currently acting commissioner of the IRS.  Stan Soloway, president of the Professional Services Council, is the winner of the industry executive award.
Michael Keegan
IT managers: The biggest threat to infrastructure isn't cyber 
The biggest concern for the government IT infrastructure isn't cybersecurity, but budget constraints, according to the recent Cisco Connected Government Study, which polled 400 federal, state and local IT managers about threats, funding and their familiarity with emerging technologies. The manager's goals for the coming year reflect those concerns, with some difference between state and federal managers' concerns. 
Federal CIOs pessimistic about the impact of IT as budgets flatten 
Agencies will spend less on information technology over the next decade. And that downward slope will slow down the government's ability to meet the ever-growing needs of citizens and businesses. The TechAmerica Foundation's latest survey and analysis of federal IT spending shows many agency chief information officers expect a grim decade. 
Alexander to leave NSA, cyber posts 
Gen. Keith Alexander, head of the National Security Agency and U.S. Cyber Command, is expected to retire by April 2014, according to U.S. officials cited in a Reuters report. Alexander's deputy John "Chris" Inglis is also expected to leave by the end of this year. 
Obama fails transparency promises 
President Barack Obama pledged an open, transparent government upon taking office, but according to a report by the Committee to Protect Journalists, an independent, nonprofit organization that promotes press freedom worldwide, suggests he has fallen woefully short on this promise, with several journalists claiming his administration is the least transparent and most aggressive with the press since President Richard Nixon. According to the report, the White House curbs routine disclosure of information and uses its own media, often channeling the president's social media accounts, to release information and evade the press.
The Business of Government Radio Show: Philip Joyce
The Business of Government Hour features a conversation about management with a government executive who is changing the way government.
Philip Joyce is Professor of Management, Finance and Leadership in the Maryland School of Public Policy. Professor Joyce's teaching and research interests include public budgeting, performance measurement, and intergovernmental relations.  In this week's show, host Michael Keegan asks: How does federal budgetary uncertainty impact government agencies and other sectors? What is the affect on the efficiency and effectiveness of government? Are we facing a fiscal cliff or slope? We will explore these questions and much more with Professor Phil Joyce, author of the new IBM Center report, The Costs of Budget Uncertainty: Analyzing the Impact of Late Appropriations.
Broadcast Schedule: The show airs Monday at 11 a.m., and Wednesday at noon, on Federal News Radio 1500AM WFED
If you can't wait, though, you can listen to (or download) this week's program and all our previous interviews at businessofgovernment.org and by searching our audio archives.