Submitted by

TFryer

on Wed, 01/24/2018 - 22:04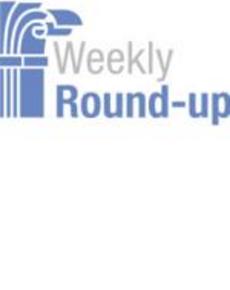 Thursday, October 3, 2013
Articles from across the Web that we found interesting, the week of September 30, 2013
Gadi Ben-Yehuda
Dan Chenok
John Kamensky
GAO's Last Report Issued Before Shutdown.  While many government websites have gone dark during the shutdown, GAO's website was just frozen in time.  It's last report, though, was interestingly very timely:  Key Questions to Consider When Evaluating Balances in Federal Accounts:  "Carryover balances in fiscal year 2012 were $2.2 trillion, of which about $800 billion had not yet been obligated. Answering key questions during review of carryover balances provides insights into why a balance exists, what size balance is appropriate, and what opportunities (if any) for savings exist."
Performance Chief's Hearing. The government may be closed, but Congress continues.  It held a hearing this past week on the president's nominee to be the next deputy director for management at the Office of Management and Budget.  Senators praised Beth Colbert for her expertise.  According to Government Executive's Charles Clark, "Cobert said improving government management rests on four pillars: effectiveness, efficiency, economic impact and people."
Are Those Lines for the New iPhone?  No, they are lines for registering for new health care insurance. Yes, glitches, but that's to be expected when rolling out a much-anticipated new product!  According to the Washington Post, there were 4.7 million visitors to the new federal and state websites in the first 24 hours.
Federal Websites Shutdown: Julia Ziegler, Federal News Radio, describes how various federal agencies are responding to the shutdown's impact on their websites.  If you try to visit, some are redirected to a common message.  Others have notices that they are not being updated and comments are not being responded to.
Shutdown Impact:  The popular media focuses on the impact on Parks and Pandas.  Some of the more thoughtful stories, however, were buried and explain the less visible impacts such as:  delays in cancer trial treatment, employers' use of e-Verify, and federally-insured home loans.  More impacts are being surfaced daily as the often-unappreciated role of government becomes more visible, such as Head Start closures, supplemental food programs closed, a Mars mission put on hold, and oil and gas leases put on hold. And of course, over 800,000 federal employees are furloughed. . . 
Primer on the Debt Ceiling.  What's the difference between the ongoing government shutdown vs. the upcoming debt ceiling debate?  The Center for Responsible Federal Budgeting has prepared a handy explanation. 
Michael Keegan
Public sector's push toward risk management paying off
The federal government is ahead of the private sector in integrating risk management into cybersecurity decision-making, according to a survey released Oct. 1.
The study, conducted by the Ponemon Institute and Tripwire, a risk-based security provider in Portland, Ore., compared data from more than 1,000 security, operations, risk management, compliance and other IT-related employees in both sectors.
What now? 4 things feds should know about the shutdown
For thousands of federal employees who head to work today, it won't be to execute their agencies' missions, but to shut down their computers, fill out a timesheet and, in some cases, hand over their BlackBerry smartphones. Here are four things feds should know for the first government shutdown in more than 17 years.
Survey: Budget the biggest threat to federal IT
More government IT experts rate budget constraints as a greater threat to their organization's IT infrastructure than cyberattacks, mobile security or any other metric, according to a survey by Cisco and Clarus Research Group. The survey polled 400 IT decision-makers at the local, state and federal levels, with 35 percent suggesting budget shortfalls were more detrimental to maintaining IT infrastructures than increased network demands or any other factor. 
5 steps to better leadership
Every year, business school professors across the country churn out hundreds of research studies and books on leadership, management, productivity and organizational efficiency. And every year, a select few rise to the top, creating buzz in the business world and giving managers new tools for motivating teams and ensuring success. Although most management schools study corporate environments rather than governmental ones, the following five tips struck FCW as being equally valuable to public-sector leaders. 
Why are hard decisions hard? Complexity vs. courage
The Business of Government Radio Show: Nani Coloretti
The Business of Government Hour features a conversation about management with a government executive who is changing the way government.
Nani Coloretti was appointed as the U.S. Department of the Treasury's Assistant Secretary for Management by President Obama on November 15, 2012. In this role, she advises the Secretary of the Treasury on the development and execution of Treasury's budget and strategic plans and the internal management of the department and its bureaus. In July 2012, President Obama appointed Coloretti as Member of the Government Accountability and Transparency Board.
Broadcast Schedule: The show airs Monday at 11 a.m., and Wednesday at noon, on Federal News Radio 1500AM WFED
If you can't wait, though, you can listen to (or download) this week's program and all our previous interviews at businessofgovernment.org and by searching our audio archives.