Submitted by

TFryer

on Thu, 01/25/2018 - 14:59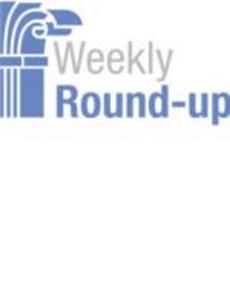 Articles from across the Web that we found interesting, the week of May 27, 2012
Articles from across the Web that we found interesting, the week of May 27, 2012
Gadi Ben-Yehuda
The future is not what you think it is.
Dan Chenok
John Kamensky
Michael Keegan
OMB wants 10 percent cut in 2015 budget requests 
Agency discretionary budgets are on a path to drop another 10 percent in fiscal 2015. The Office of Management and Budget's 2015 budget guidance released Wednesday requires cuts in every agency's lowest priority programs to equal 10 percent. To find those areas ripe for reductions, OMB told agencies to reduce fragmentation and overlapping programs. Departments should recommend areas that should be reduced based, in part, on the Government Accountability Office's annual report on duplication. "We recognize that agencies will identify the most effective way to implement this request," wrote OMB director Sylvia Burwell in a memo to agency leaders. "Your budget submission will provide the President with the options needed to make the hard choices necessary to adhere to the Budget Control Act's discretionary funding levels, invest in priority areas, and focus on programs that work." Burwell said agencies should include a separate section in the request that identifies their recommended cuts or consolidations. 
Former OMB performance guru Metzenbaum lands new job 
Shelly Metzenbaum, the former performance management guru in the Obama administration, accepted a new position to run the Volcker Alliance. Metzenbaum resigned earlier this month after serving as the director of performance and personnel management at the Office of Management and Budget since September 2009. As the foundation's president, Metzenbaum will oversee the Alliance's efforts to improve the effectiveness of government at all levels. 
Navy targets billions more in IT savings 
Two years ago, the Navy set out to reduce its information technology spending by 25 percent, mostly through efficiencies. Officials say they've been successful, but the overall budget picture hasn't gotten any rosier since then. So the service will turn to IT for still more reductions. According to Terry Halvorsen, the Navy Department's chief information officer, the hunt for that initial round of IT savings is not just on track, the department is ahead of schedule in taking about $2 billion out of the roughly $8 billion it spends on information technology each year. 
Acting IRS Chief Hires GAO Official to New Risk Management Position 
In one of his first moves as acting commissioner of the Internal Revenue Service, Danny Werfel has named a new chief risk officer, the Associated Press reported. David Fisher, the chief administrative officer at the Government Accountability Office, will serve Werfel as senior adviser.Fisher will evaluate the agency operations "to mitigate risks and improve internal controls necessary for restoring the integrity of IRS operations," Werfel said in a statement to staff."His ability to master competing priorities empowers him to effectively lead organizations and address the ever-changing objectives necessary to attain organizational goals," Werfel said, according to The Wall Street Journal. "His role in the government financial community, bolstered by his significant achievements and his willingness to ensure the organization's goals are served, has prepared him well to assume this position."
The Business of Government Radio Show: Dr. Dorothy Robyn
The Business of Government Hour features a conversation about management with a government executive who is changing the way government does business. The executives discuss their careers and the management challenges facing their organizations.
Dr. Dorothy Robyn is the comissioner of the Public Buildings Service, one of the largest and most diversified public real estate organizations in the world.  The Public Buildings Service is responsible for providing superior workplaces for federal customer agencies at good value for the American taxpayer.
Broadcast Schedule: The show airs Monday at 11 a.m., and Wednesday at noon, on Federal News Radio 1500AM WFED
If you can't wait, though, you can listen to (or download) this week's program and all our previous interviews at businessofgovernment.org and by searching our audio archives.