Submitted by

TFryer

on Tue, 01/23/2018 - 18:52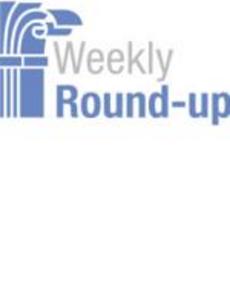 Articles from across the Web that we found interesting, the week of May 26, 2014
Gadi Ben-Yehuda
What eGov can learn from eHarmony? The New York Times posted a very interesting article, "Who Wants Free Love Anyway?" My biggest take-away: "while the Internet may have democratized information — making it seemingly easier for any of us to sell an apartment or find a spouse on our own — we now seem more reliant on all sorts of digital middlemen than ever."   But there are others.  You should read it.
Som see high promise in Low Energy. Fast CoLabs gives us "Six Small App Companies Doing Huge Things With Bluetooth LE" The most important (I think): two-step authentication.  Security through redundant connectivity protocols.  Catchy, no?
The bad news, and the good (sort of): If you've been sleeping a little too soundly, read "Everything is Broken," it will keep you up tonight, tomorrow, and into next week.  Upshot? Digital security is a joke, and there is no one writing the script.  And then, for a glimmer of hope, take a gander at "Is Government Forcing a Secure Smartphone Revolution?" 
Dan Chenok
John Kamensky
Michael Keegan
U.S. Cyber Command wants DISA to take greater role in DoD cyber defense
Under a construct that's still under discussion, the Defense Information Systems Agency would take charge of some portion of DoD's cyber defenses under a new Joint Force Headquarters.
DoD finalizing tech specs for Joint Information Environment 
DoD's Joint Technical Synchronization Office is still working through thousands of comments from hundreds of engineers across the military, but the department is hoping to have a solid technical framework for the Joint Information Environment in place by the end of this year.
OPM expanding HRstat to help agencies parse workforce data 
In a memo to agency chief human capital officers, OPM Director Katherine Archuleta said eight additional agencies have signed on HRstat. The data-driven review sessions aim to help agencies better parse out HR data and trends and use them to assess their performance. 
VA REPORT: CLINICS CONCEALED 115-DAY DELAYS: 
An inspector general report confirmed allegations that 1,700 veterans were kept on an alternative wait-list at a Phoenix VA hospital and that many patients who were listed as waiting 24 days actually waited 115. Soon after the report was published, House Veterans Affairs Committee Chairman Jeff Miller called on Veterans Affairs Secretary Eric Shinseki to resign and on Attorney General Eric Holder to launch a criminal investigation. (Josh Hicks, WaPo) 
The Business of Government Radio Show: Kathy Stack
The Business of Government Hour features a conversation about management with a government executive who is changing the way government.
Kathryn Stack is the Advisor for Evidence-Based Innovation at the U.S. Office of Management and Budget, helping Federal agencies to strengthen their capacity to use and build evidence to improve their effectiveness.  From 2005 to July 2013, she was OMB's Deputy Associate Director for Education, Income Maintenance, and Labor, overseeing budget, policy, legislation, regulations, and management issues concerning the U.S. Departments of Education and Labor, the Social Security Administration, the Food and Nutrition Service of the U.S. Department of Agriculture, and the Administration on Children and Families within the U.S Department of Health and Human Services.
What is program evaluation? What can be done to better integrate evidence and rigorous evaluation in decision-making? How can federal agencies conduct rigorous program evaluations and data analytics on a tight budget? How can federal agencies increase and enhance their evaluation capacity? Join host Michael Keegan as he explores these questions and more with Kathy Stack, Advisor for Evidence-Based Innovation, Office of Management and Budget
Broadcast Schedule: The show airs Monday at 11 a.m., and Wednesday at noon, on Federal News Radio 1500AM WFED
If you can't wait, though, you can listen to (or download) this week's program and all our previous interviews at businessofgovernment.org and by searching our audio archives.