Submitted by

SGold

on Tue, 12/26/2017 - 16:45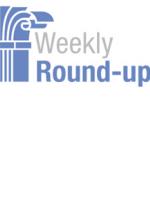 Articles from across the Web that we found interesting, the week of May 09, 2011
Gadi Ben-Yehuda
Who writes at Who Runs Gov? Josh Shpayher, who runs GovSM, now writes for BeltWiki, the blog of Who Runs Gov.  His articles appear on Fridays (too late for WRU), but his post from last week is so good, it crossed the Weekend Barrier: "Measuring Social Media influence on Capitol Hill."  Looking forward to more insights from this column.
Open Government Tries to Eschew "57 Channels" Future. Nextgov quotes GSA's Sheila Campbell saying that the federal government currently operates 24,000 .gov Web sites, including couldihavelupus.gov and deserttortoise.gov. Campbell tells the publication, "Oftentimes on a website, you have all this extraneous, irrelevant information. . . . it's not helping people accomplish what they need."   Related: RegBlog poses (and then tries to answer) the question: "What does open government mean, and what is its impact?"  (Perhaps they should look at the results of some participatory budgeting in Chicago's 49th ward? Dog owners needed only 8 more votes!)
Open Government is also about maps showing excess government properties, search engines indexing SEC data, FEMA and DHS using social media.
John Kamensky
Dan Chenok
The Business of Government Radio Show: General Anthony Zinni (Ret.)
The Business of Government Hour features a conversation about management with a government executive who is changing the way government does business. The executives discuss their careers and the management challenges facing their organizations. Past government executives include Administrators, Chief Financial Officers, Chief Information Officers, Chief Operating Officers, Commissioners, Controllers, Directors, and Undersecretaries.
General Anthony Zinni addresses questions like "For the United States to be an effective world leader, how must it strategically balance all three aspects of its power – defense, diplomacy, and development?  What are the strategic threats facing the U.S. today? How can the use of smart power address some of these complex and perplexing global problems?" on this week's Radio Show.
Each week, The Business of Government Hour interviews government executive who are changing the way government does business. The show airs four times a week on two radio stations in the DC Metro Area. If you can't wait, though, we also put it online. You can also search our audio archives for your favorite interview.