Submitted by

TFryer

on Fri, 01/26/2018 - 13:06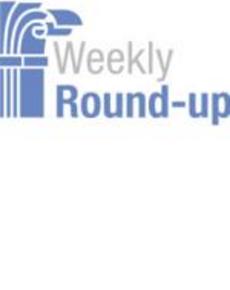 Articles from across the Web that we found interesting, the week of May 06, 2013
This post has been updated to include Dan Chenok's contribution.
Gadi Ben-Yehuda
This week has seen a lot of stories about Data--Big, Open, and Social.
Dan Chenok
John Kamensky
Michael Keegan
EPA, HUD creating bonds between new, experienced employees 
The Environmental Protection Agency will launch next week a Skills Marketplace via social media tools to connect novice and veteran feds. The Department of Housing Urban and Development is using a social media tool to connect employees with fewer than five years of experience with mentors. 
DoD's BRAC wish hitting brick wall on Capitol Hill 
The Pentagon insists it already is paying to maintain much more military base infrastructure than it needs, and the military is about to get smaller because of budget reductions. Congress is unsympathetic. 
DoD's budget reprogramming won't help with sequestration 
Pentagon says it will use its limited budget flexibility to compensate for unexpected war costs, not to blunt sequestration. Services continue to warn Congress about how budget cuts are impacting readiness. 
Do Not Pay list lacks data as implementation nears 
Senate lawmakers are promising to change the laws to let agencies have easier access to the Death Master File and other key databases. Starting June 1, agencies must check the Do Not Pay list before issuing any money. 
Fight against improper payments shows results 
The use of big data and analytics helped the federal government reduce the rate of improper payments last year, but officials think more can be done to stem the more than $100 billion wrongly paid annually. 
Why not 'functionally better' instead of 'technically acceptable'? 
IAC Chairman Dale Luddeke says fiscal pressures dictate that agencies get more from their acquisitions by shifting their focus from price to excellence. 
Easing into FISMA and FedRAMP? It's possible. 
The FedRAMP program that took effect in 2012 and a FISMA reform being considered by Congress are combining to raise agency concerns over compliance. 
NOAA seeks comment on 5-year R&D plan 
Where should NOAA put its research dollars? Now is your chance to guide the decision-making. 
The Business of Government Radio Show: Bryan Sivak
The Business of Government Hour features a conversation about management with a government executive who is changing the way government does business. The executives discuss their careers and the management challenges facing their organizations.
Bryan Sivak joined HHS as the Chief Technology Officer in July 2011. In this role, he is responsible for helping HHS leadership harness the power of data, technology, and innovation to improve the health and welfare of the nation.
Broadcast Schedule: The show airs Monday at 11 a.m., and Wednesday at noon, on Federal News Radio 1500AM WFED
If you can't wait, though, you can listen to (or download) this week's program and all our previous interviews at businessofgovernment.org and by searching our audio archives.