Submitted by

sfreidus

on Tue, 01/02/2018 - 17:18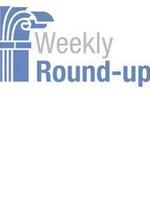 Articles from across the Web that we found interesting, the week of March 26, 2012.
Mobility means many things. GOV.Aol has three pieces on mobility: first, a reprint of a FedInsider article argues that in addition to thinking about hardware (all those shiny new iPads), agencies need to be thinking about the applications they'll deploy on them. The next two articles are about (guess what?) mobile apps. And both articles are about mobility--automobility, that is. Here's one about parking apps and here's one about gas milage. The State of Things. The Lowy Institute has published a new report, "Revolution at State: the spread of ediplomacy" which shows that the State Department "now employs over 150 full-time ediplomacy personnel working in 25 different nodes at Headquarters. More than 900 people use ediplomacy at US missions abroad." I wonder if any of them have an iPad loaded with Smart Traveler? Dr. John Bordeaux A delicious dilemma for Augusta National. The CEO for the three main sponsors get to wear the member's jacket and be unescorted by members, as a rule. Trouble this year? One of the CEOs is a woman - and women cannot be members at Augusta National. IBM once again leads the way in diversity. How love affects the brain, merging identities in a world where heartache triggers physical pain response. How vulnerable we are, how little we know about our identity and decisions. CountyStat coming to Prince George's County, Maryland. Data visibility cast as public accountability. Dan Chenok White House Big Data conference indicates commitment of Administration: Cyberattacks should require Presidential OK, NSA Cyber Command Chief indicates: Does the new DOJ approach to FOIA limiting open government? Agency HSPD 12 implementation still has a long way to go, GSA leader explains: John Kamensky Streamlining Federal Approvals. President Obama signed an executive order, "Improving Performance of Federal Permitting and Review of Infrastructure Projects," which creates an interagency steering committee to focus on coordinated and expedited review processes for specific infrastructure projects. Earlier, OMB had created a "Federal Infrastructure Dashboard" to highlight such projects. This executive order creates a governance framework, headed by the Chief Performance Officer to ensure greater visibility and action. Privacy Laws Stymie Fraud Detection Efforts. According to recent testimony, OMB's efforts to curtail improper payments – estimated at $100 billion a year – are stymied by existing privacy laws preventing agencies from sharing data with each other to see if individuals are receiving improper payments. For example, are contractors who owe money to the IRS getting government contracts from other agencies, or are people who one agency knows are dead, getting benefit checks from another agency. OMB recommends legislative changes to fix this and Congress has legislation pending. VA's Management Reforms Taking Off. Federal Computer Week conducted a great interview with VA's deputy secretary Scott Gould about several key initiatives that are targeted to improve services to veterans, including its electronic medical record (called "Blue Button"); its streamlined benefits determination process for claims by veterans exposed to Agent Orange (called "Fast Track"); and its efforts to reduce the number of homeless veterans. GAO Testifies on Fragmented Programs Targeted to Entrepreneurs. In its continuing work to identify duplicative and overlapping programs, GAO testified this past week that there are 53 federal economic development programs targeted to helping entrepreneurs. Its bottom line is summed in its title: "Efficiency and Effectiveness of Fragmented Programs Are Unclear." The Business of Government Radio Show: Letitia A. Long Federal News Radio 1500-AM Mondays at 11 a.m., Wednesdays at 12 p.m., Fridays at 2 p.m. The Business of Government Hour features a conversation about management with a government executive who is changing the way government does business. The executives discuss their careers and the management challenges facing their organizations. Ms. Letitia A. Long was appointed Director of the National Geospatial-Intelligence Agency on August 9, 2010. Prior to her appointment, Ms. Long served as Deputy Director of the Defense Intelligence Agency (DIA) from May 2006 until July 2010. Previously, she was the Deputy Under Secretary of Defense for Intelligence (Policy, Requirements, and Resources) from June 2003 until May 2006. Broadcast Schedule: The show airs Monday, April 02, at 11 a.m., Wednesday, April 04, at noon, and Friday, April 06, at 2:00 PM on Federal News Radio 1500AM WFED If you can't wait, though, you can listen to (or download) this week's program and all our previous interviews at businessofgovernment.org and by searching our audio archives.