Submitted by

evalery

on Tue, 01/02/2018 - 14:53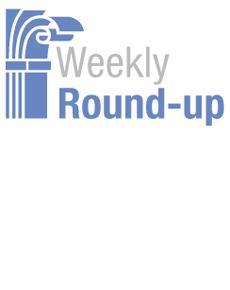 Articles from across the Web that we found interesting, the week of March 26, 2012
Articles from across the Web that we found interesting, the week of March 26, 2012
Gadi Ben-Yehuda
Mobility means many things.  GOV.Aol has three pieces on mobility: first, a reprint of a FedInsider article argues that in addition to thinking about hardware (all those shiny new iPads), agencies need to be thinking about the applications they'll deploy on them.  The next two articles are about (guess what?) mobile apps.  And both articles are about mobility--automobility, that is.  Here's one about parking apps and here's one about gas milage.
The State of Things.  The Lowy Institute has published a new report, "Revolution at State: the spread of ediplomacy" which shows that the State Department "now employs over 150 full-time ediplomacy personnel working in 25 different nodes at Headquarters. More than 900 people use ediplomacy at US missions abroad."  I wonder if any of them have an iPad loaded with Smart Traveler?
Dr. John Bordeaux
A delicious dilemma for Augusta National.  The CEO for the three main sponsors get to wear the member's jacket and be unescorted by members, as a rule.  Trouble this year?  One of the CEOs is a woman - and women cannot be members at Augusta National.  IBM once again leads the way in diversity. 
How love affects the brain, merging identities in a world where heartache triggers physical pain response.  How vulnerable we are, how little we know about our identity and decisions.
CountyStat coming to Prince George's County, Maryland.  Data visibility cast as public accountability. 
Dan Chenok
John Kamensky
The Business of Government Radio Show: Letitia A. Long
Federal News Radio 1500-AM
Mondays at 11 a.m., Wednesdays at 12 p.m., Fridays at 2  p.m.
The Business of Government Hour features a conversation about management with a government executive who is changing the way government does business. The executives discuss their careers and the management challenges facing their organizations.
Ms. Letitia A. Long was appointed Director of the National Geospatial-Intelligence Agency on August 9, 2010.  Prior to her appointment, Ms. Long served as Deputy Director of the Defense Intelligence Agency (DIA) from May 2006 until July 2010. Previously, she was the Deputy Under Secretary of Defense for Intelligence (Policy, Requirements, and Resources) from June 2003 until May 2006.
Broadcast Schedule: The show airs Monday, April 02, at 11 a.m., Wednesday, April 04, at noon, and Friday, April 06, at 2:00 PM on Federal News Radio 1500AM WFED
If you can't wait, though, you can listen to (or download) this week's program and all our previous interviews at businessofgovernment.org and by searching our audio archives.