Submitted by

rthomas

on Fri, 12/22/2017 - 16:12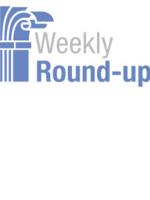 Articles we found interesting, the week of March 14, 2011
Gadi Ben-Yehuda
John Kamensky
Dan Chenok
Business of Government Radio Show: Randy Babbit
The Business of Government Hour features a conversation about management with a government executive who is changing the way government does business. The executives discuss their careers and the management challenges facing their organizations. Past government executives include Administrators, Chief Financial Officers, Chief Information Officers, Chief Operating Officers, Commissioners, Controllers, Directors, and Undersecretaries.
Randy Babbit is a veteran pilot and internationally recognized expert in aviation and labor relations,and no stranger to the FAA; he has been a member of the agency's Management Advisory Council since 2001. In that capacity, he provided guidance to the FAA Administrator on a variety of topics, ranging from air traffic modernization to regulatory policy. He was chairman of the council from 2004-06.
Each week, The Business of Government Hour interviews government executive who are changing the way government does business. The show airs four times a week on two radio stations in the DC Metro Area. If you can't wait, though, we also put it online. You can also search our audio archives for your favorite interview.