Submitted by

TFryer

on Wed, 01/24/2018 - 16:32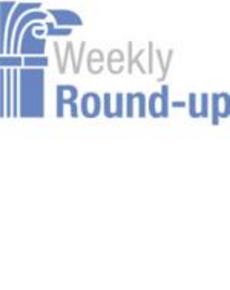 Articles from across the Web that we found interesting, the week of March 10, 2014
Gadi Ben-Yehuda
This week, the Web turned 25. To me, these articles, taken together, tell a story: of where we are, the direction we're headed, and how far we've already come. They also point to hazards we need to avoid and steps we should take to protect values we are in danger not of losing, but of surrendering.
From the Washington Post: "36 ways the Web has changed us" details elements of life profound and ridiculous that the internet has changed. Further: 

DigitalGov anticipates "

Anytime, Anywhere, Anything: The Effect of Mobile on the Web in 25 Years" Caveat: 

As one might imagine, the Internet of Things plays a big part in that, and Thomas Wendt discusses what might be lost in "

Internet of Things and the Work of the Hands

" 

All the way back in 2010, danah boyd gave a speech titled "Privacy and Publicity in the Context of Big Data," which, in the Web's 25th year bears re-reading. Related, Yo Yoshida writes in Government Technology that "Open Data is a Civil Right

," which would have seemed a preposterous statement a quarter of a century ago.

Finally, in a nod to how design must be an intregral part of technology, Civic Plus asks "Can citizen-friendly design double digital engagement?" (spoiler: it can and it already has)
Dan Chenok
John Kamensky
The Business of Government Radio Show: Conversations with Authors: Trevor Brown and David Van Slyke 
The Business of Government Hour features a conversation about management with a government executive who is changing the way government.
What are the challenges of acquiring complex products? What lessons can be learned from the Coast Guard's Deepwater program? How can government executives most effectively manage complex acquisitions? Join host Michael Keegan as he explores these questions through the works Trevor Brown and David Van Slyke authors of several IBM Center reports on federal acquisition.
Broadcast Schedule: The show airs Monday at 11 a.m., and Wednesday at noon, on Federal News Radio 1500AM WFED
If you can't wait, though, you can listen to (or download) this week's program and all our previous interviews at businessofgovernment.org and by searching our audio archives.